Firmatek, a provider of geospatial services to the stockpile and aggregate mining industry, announced the acquisition of Kespry Inc.'s drone-based aerial intelligence platform. The acquisition of Kespry's mapping intelligence platform creates new market opportunities to deliver a vertical SaaS platform with Field-To-Finish automation for drone-based analytics. 
Additionally, it enables Firmatek to further innovate and scale its expertise. The transaction closed on Oct. 22. Terms of the transaction are not disclosed. As part of the transaction, Firmatek did not acquire assets related to Kespry's Insurance and Roofing business.
Kespry's scalable Aerial Intelligence Solution accelerates the use of AI technologies and deep learning frameworks to analyze and process topographic analysis of mining/aggregate work sites, increase data accuracy, drastically improves site safety, and eliminate a number of potential risk factors.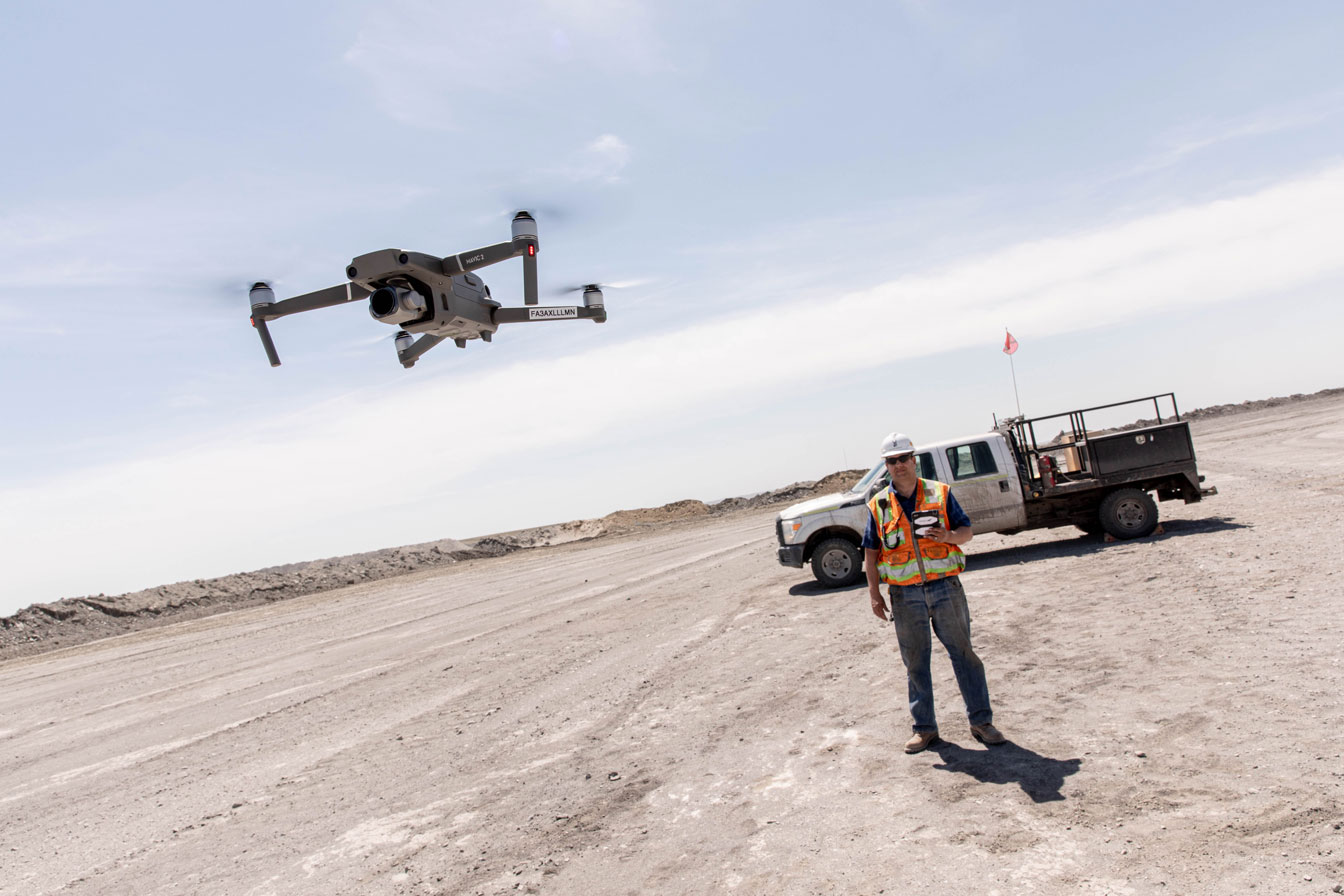 Combining Kespry's cloud-based solution and intelligent data science models with Firmatek's expertise, delivers faster data processing and industry standard analysis, and adds transparency to the decision-making process for customers. Kespry brings in a learning system with new capabilities that will enable Firmatek to invest additional resources to increase innovation in this space and expand our offering to other industries such as landfill and waste management.
"By combining Firmatek's resources with Kespry's expertise and leadership in AI-driven SaaS software, we can provide better outcomes for our customers. Together, we can continue to offer existing clients a higher level of service, deliver a greater depth of expertise, and become the only complete solutions provider in the market that can address every need for all our customers.," said Lauren Elmore, Firmatek chief executive officer. "Going forward, the expanded company will be able to leverage best practices, technology, and talent to deliver outstanding products and customer service," Elmore added.
"Kespry has always stayed on top of emerging technology to better serve its customers, especially as we have expanded our compatibility with any drone model so that more customers can benefit from our solutions," said Krishnan Hariharan, Kespry's chief executive officer prior to the acquisition. "Now coupled with Firmatek's 30-plus years of experience in the mining industry, we increase our nationwide presence and with advanced data solutions, allows us to better serve our customers unique site needs more efficiently and economically."