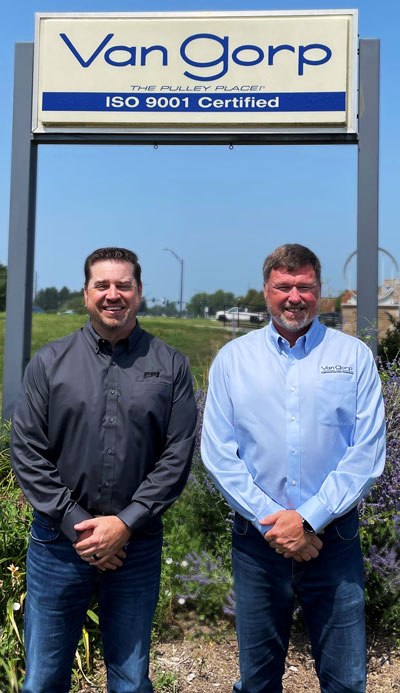 Precision Pulley & Idler (PPI) has acquired Van Gorp Corp., based in Pella, Iowa. Van Gorp has been in business for more than 90 years and has become a "well-respected manufacturer of conveyor components," the company stated.
"PPI and Van Gorp have a shared history and are both headquartered in Pella, Iowa. We operate and live in the same communities, making the combination of the two businesses a natural fit.," said Matt Buckingham, president and CEO of PPI. "While we have traditionally been competitors in some markets, we've each developed independent strengths and abilities. We believe these combined strengths and increased scale will enable us to further enhance our ability to provide unparalleled customer service."
Joe Canfield, president of Van Gorp, commented, "The opportunity and timing to bring these two companies together was right. The optimization of the facilities and resources will ensure the products and services our customers count on everyday will only continue to improve. It is a great fit for both our customers and our employees."
As PPI works to determine the optimal combined setup, the businesses will continue to operate as normal, PPI stated.
PPI has more than a million sq. ft. of manufacturing space, has 25 global facilities and is 100% employee owned.
Van Gorp Corp. was founded in 1933, initially performing repairs for coal mines, gravel plants, rock quarries and area farmers. Van Gorp was officially incorporated in 1957, manufacturing portable conveyor systems. In 1976, Van Gorp was acquired by Emerson Electric Co. In October 2002, Emerson divested to Van Gorp Corp. Van Gorp was most recently owned and managed by company president Joe Canfield.