When choosing aggregate equipment, durability is a must. You want your investment to pay off, and every time your equipment goes down, your operation is leaving money on the table – not to mention the cost of expensive parts that need to be replaced.
"We build our aggregate equipment to be robust and simple, increasing time between maintenance outages to lower operating costs," Sepro Aggregate Systems said. "This isn't just a statement; our equipment has proven results. Sepro's Tire Drive Scrubber installed at the Sechelt Sand & Gravel Mine has been running issue-free for more than a decade."
One of Canada's largest aggregate operations, the Lehigh Hanson's Sechelt mine covers more than 250 hectares of land and produces 4 million tonnes of aggregate per year. The mine produces five types of product: crushed stone, gravel, recycled construction aggregate, sand and concrete aggregate.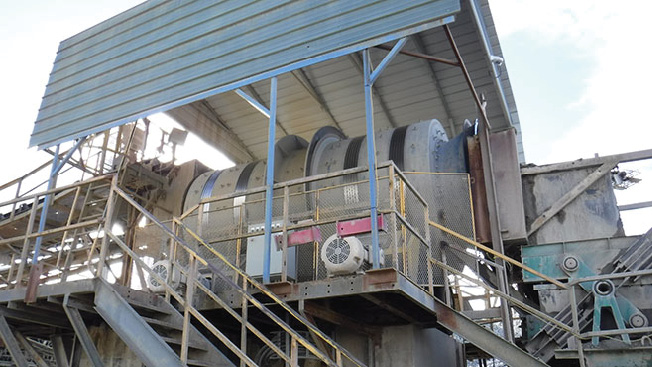 The mine has been using a Sepro Tire Drive Scrubber for more than 10 years with no issues or interruptions to their operation.
At the Sechelt Sand & Gravel Mine, the scrubber removes clay contamination from crushed aggregate, gravel and sand to produce a clean product. Other scrubbing applications for the Tire Drive Scrubber include:
Removal of clay from hard rock ores before crushing.
Cleaning of contaminated soil and rubble.
Washing of sticky clays to enable effective screening.
Pre-treatment of mineral ores in the metal mining industry.
Built-in durability.
"The Tire Drive Scrubber features a rugged and durable design to make it one of the most reliable scrubbers on the market," Sepro said. "We've replaced critical components like ring gears, chain drives and steel wheels with a more reliable pneumatic tire drive system. This system of rubber tires mounted on independent gearboxes provides excellent serviceability and reliability."
By using standard major components, downtime is minimized as replacement parts are widely available. The heavy-duty truck Tires can also be sourced locally. You'll never be without the parts you need to keep it running.
Sepro Aggregate Systems, Aggregates.seprosystems.com