The Industrial Minerals Association-North America (IMA) hired Bud Grebey as its new vice president, communications and external affairs. In his new role, he will spearhead the development of near- and long-term communications and brand strategies for the organization and its member sectors, as well as serving as spokesperson to the media.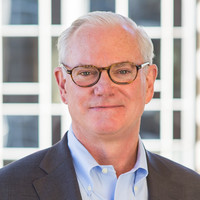 "The IMA is very fortunate to hire someone of Bud's qualifications and expertise. I am excited to have Bud lead our efforts to proactively highlight the truly essential nature of the minerals industry in our everyday lives," said IMA President Chris Greissing.
Grebey was previously vice president of communications and corporate affairs for Tronox Limited. In that role he partnered with IMA on a range of issues, covering mineral rights, transportation, health and safety, and environmental policies.
Prior to Tronox, Grebey held senior communications and government affairs positions for other domestic and international companies.