Hubacz-Kiley Flips The Script On Community Outreach, Noting Operators Should Be Proud Of What They Produce.
By Therese Dunphy
Historically speaking, aggregate producers have kept a low profile, operating under the philosophy that out of sight equals out of mind. But the time for such an outlook has long passed. "There's no reason for us to hide because we're not doing anything wrong," noted Bond Construction Corp.'s Karen Hubacz-Kiley. "If anything, we should be very proud of what we've accomplished and how we've accomplished it."
The Spencer, Mass.-based producer said that aggregate operations contribute significantly to the local economy, both through taxes and donations. Given the financial impact of the pandemic on many municipal budgets, Hubacz-Kiley said there has never been a better time to reach out and offer assistance.
"Especially in smaller communities, you're in the public eye. When I'm at the supermarket, people know that I own Bond, so they will come up and ask me questions or if they can come in for a tour or for a donation," she saod. "You need to be really proactive and put your business in a very positive light because that's where it should be."
Open-Gate Policy
Hubacz-Kiley, who was named president and CEO of the company in November and is going through chairs at the National Stone, Sand & Gravel Association (NSSGA), has long advocated bringing people in to learn about the operation. A decade ago, she began hosting school tours for a local technical high school at the request of a customer who taught at the high school. 
She said there is a lot of value in meeting high school students, particularly those who have an interest in environmental science. They could represent the next generation of employees at the Department of Environmental Protection, the Environmental Protection Agency, or a local conservation commission.
"You're educating them and showing that we aren't doing anything detrimental to the environment," she said of such tours. "They're at a very impressionable time in their lives, and they remember that exchange. It's important that we educate them so they're not getting false information from somebody else."
Create Advocates
Bond Construction Co. has played host to elected officials as Hubacz-Kiley focused on developing relationships. Rep. Jim McGovern "D-Mass.", chair of the House Rules Committee, is among those who have toured her operation. Educating local, state and federal representatives about the industry is another important aspect of the company's outreach efforts.
The open-gate policy isn't just for VIPs, though. It extends to anyone who wants to see the operation. "We should be open if somebody just shows up and wants to see what we do," she said. "I think being an open book and educating people as far as what we do and what we offer solves a whole lot of problems. It's so much better to be proactive than reactive."
Taking that time to create a positive experience for community members creates advocates who can share their perception with others. This can be particularly helpful in today's social media-driven environment where people who may not even be located within close proximity to an operation can be its biggest NIMBYs opponents.
Another tool in her toolbelt for dealing with such challenges is membership in NSSGA. "There are a whole bunch of resources that are there and accessible for somebody who may be having an issue," she said. "NSSGA offers a whole resource on dealing with NIMBY issues and you have all the other members there to be of assistance. Chances are, somebody has dealt with the exact same thing and may give you some great ideas that you've never considered."
Encourage Outreach
Hubacz-Kiley previously served as chair of NSSGA's membership committee and it clearly remains near and dear to her heart. She said it will be her main focus during her tenure as association chairman, but safety and community outreach also play a significant role. 
"We are out in the community every single day," she said. "Residents are going to see the trucks going by. They're going to see the projects that are underway, and they should know that this project is able to go on based on the aggregates that have been processed right here in our community. So, community outreach is a big priority. We have to do it."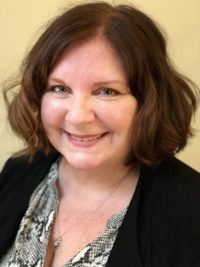 Therese Dunphy has covered the aggregates industry for nearly 30 years, while also serving multiple roles as a public official. As the owner of Stone Age Communications, she provides communications consulting services to help aggregate producers build stronger relationships within the communities they serve. She can be reached at [email protected]