Texas Aggregates And Concrete Association Members Provide Bikes For Disadvantaged Youth.
By Therese Dunphy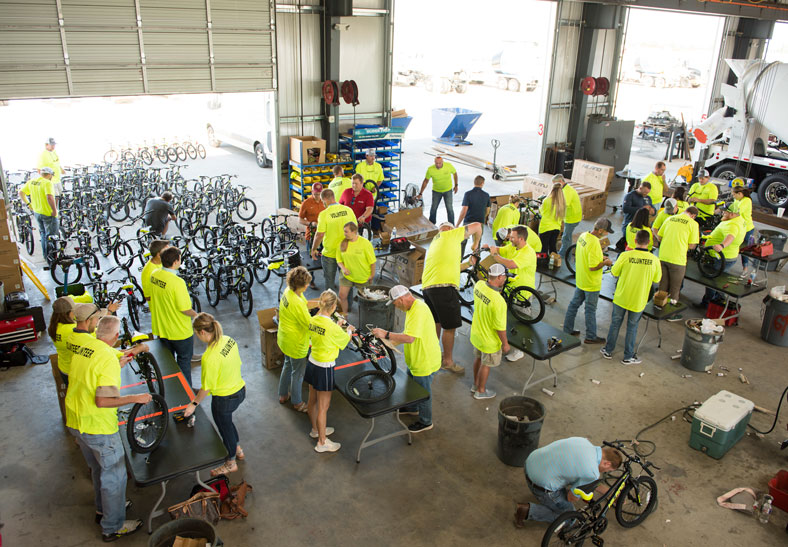 Each year, typically during their annual meeting, members of the Texas Aggregates and Concrete Association (TACA) focus on being a good neighbor as they tackle a community service project in conjunction with the large-scale gathering of its membership.
"We always want to do a community service project around our annual meeting because we are all together and look for a way to give back to the community," said Josh Leftwich, TACA president and CEO. While past projects involved ideas such as rebuilding hiking and biking trails, recent service projects have been more focused on impacting younger community members. 
A Youth-Based Focus
Since 2018, TACA's annual community service project has been to build bikes for local charitable organizations. The association reaches out for donations from its members and uses the proceeds to buy a fleet of bikes that can be assembled by its members.
The association kicked off its first year by building bikes during the annual meeting and donating bikes to a children's charity in Fort Worth, where the meeting was held. The following year, the annual meeting moved to San Antonio, and bikes were donated in that community.
During 2020, the pandemic put a temporary halt to the project, but it was slated to take place at this year's annual meeting. There was just one problem. "We ordered the bikes in March," Leftwich said, "but I got a call from my bike guy while I was in the middle of a board meeting. He said, 'I have some bad news. The whole shipping container of bikes was stolen.'" The dealer worked to get the bikes to the convention in time for the event, but as with many supply-chain issues in today's business environment, the bikes arrived a bit too late for the annual meeting.
Leadership Development
Leftwich got to work identifying another opportunity for the 2021 bike build. It came up a few months later with TACA's Environmental & Sustainability Seminar held in San Antonio in late September. "I decided it was a good time because we'd have a lot of people in town, and we'd have our Emerging Leaders meeting during that time as well," he said.
The Emerging Leaders Academy is a three-year online program for new, high-potential employees at TACA member companies and allied companies designed to create a strong pipeline of top industry leaders. Each year, it accepts no more than 30 applicants. The program fosters leadership skills, peer networking, and worker retention, while also promoting the importance of community involvement within the construction materials industry.
"We offer the program to our members because we know a lot of companies don't have the resources internally to do the development," Leftwich said, noting that the program is designed to complement in-house training for those companies that offer it. "It's a great way to meet other members and have those opportunities to get to know those people and network with them." Participants meet three to four times per year and often work on community-based projects such as the bike build.
Giving Back
Once the new date and event were identified, member company Beck Industrial offered to open its shop for the bike build. Approximately 40 members of the Emerging Leaders Academy worked together to assemble 100 bikes. 
At press time, TACA was organizing their distribution to San Antonio-based SA Youth. The organization helps the city's low-income children stay in school, a real challenge given the city's 30% annual dropout rate and gives dropouts a second chance to earn a high school diploma or GED while learning marketable workforce skills.
With the SA Youth donation, TACA members will have donated more than 400 bikes to local communities. "A lot of our members participate in their local communities with events and sponsorships for Little League teams and schools," Leftwich noted. "It's always good to see these people stepping forward and saying, 'Hey, we're part of this community. We want to support the areas where we have operations and employees.'"
"It's good for employees to see their company names as sponsors for these types of activities," he adds. "I always encourage our members to do that – and tell their stories too."
---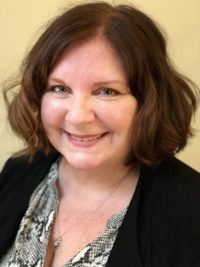 Therese Dunphy has covered the aggregates industry for nearly 30 years, while also serving multiple roles as a public official. As the owner of Stone Age Communications, she provides communications consulting services to help aggregate producers build stronger relationships within the communities they serve. She can be reached at [email protected]