Employees from the Carmeuse Port Inland operation in Michigan recently gave their time and skills to help out the local branch of Habitat for Humanity in the nearby city of Manistique. The team of four worked on a number of projects, including installing a gate, and reconstructing and hanging a sign that had fallen earlier in the year.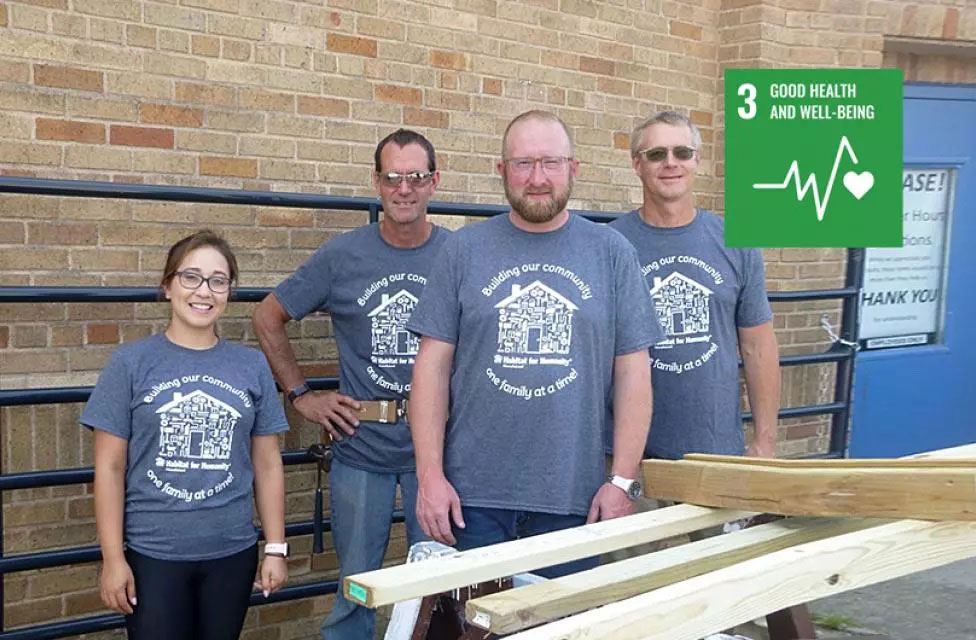 Habitat for Humanity expressed its gratitude for the group's efforts on social media. "Carmeuse was a great help to us," they said in a Facebook post. "They helped with some projects that certainly wouldn't have been completed this year without their assistance. Thank you, Carmeuse! We truly appreciate you."
Habitat for Humanity Hiawatha is part of the global Habitat for Humanity organization. Dedicated to eliminating substandard housing, Habitat for Humanity builds, rehabilitates and preserves homes, advocates for fair housing policies, and provides training and resources for families to improve their living conditions.