Following Its Acquisition Of The Keppel Quarry, Walker Industries Nourishes Community Relations.
by Therese Dunphy
Good Neighbor: Walker Industries
Operation: Keppel Quarry
Community Impact: The operation focused on the big three – noise, dust and traffic – while becoming involved in the community.
---
Just two years after acquiring the Keppel Quarry in the Township of Georgian Bluffs, Ontario, Canada, Walker Industries moved into the area and built an award-winning relationship between the operation and its surrounding community. The quarry recently received its first Community Relations Award from the Ontario Stone, Sand and Gravel Association (OSSGA). The award is based on four criteria: being a good neighbor, community involvement, media relations, and community education.
"Many of the employees at the quarry live in the area," said Elmer Caceres, quarries manager Grey-Bruce, Aggregates & Construction Division. "We all know each other as neighbors so we are really happy to receive this award."
Implementing a Corporate Open-Door Policy
Walker Industries purchased the operation from Harold Sutherland Construction in 2019, with a close alignment in the values of the two companies making the acquisition a good fit. "Our company has a culture of helping the environment and communities in our regions," said Ryan Wall, vice president aggregates – Simcoe, Essex, Grey-Bruce. "It wasn't hard to come into that community, carry on traditions, and maybe enhance them a little bit. They did a lot of things for the community but they weren't ones to make public announcements about it."
While modesty may appeal, it's also important to share information about positive activities with neighbors. "What we've learned is you have to have a social license as much as you have an aggregate license," Wall said. "We are just more vocal about the efforts that we are doing to help the community."
Walker Industries focuses on bringing the public behind the berm to educate them about its operations, mitigation efforts, and reclamation plans. A semi-annual newsletter highlighting employees, site improvements, and community involvement is sent to neighbors.
As a company, Walker Industries is garnering recognition for its efforts. The Keppel Quarry was among seven of its sites to be recognized for community relations, while one won OSSGA's top honor – the award of excellence – and another earned a progressive rehabilitation (reclamation) award. "It's something we can give back to the workers who have been dealing with the stress – to know that they are not just a quarry worker but that person who helps other people," Wall said.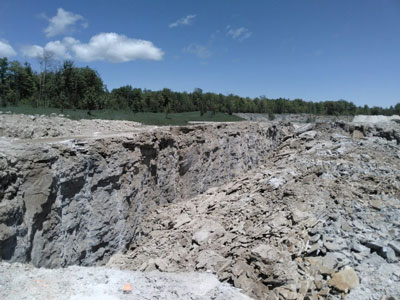 Focusing on Local Priorities
At Keppel Quarry, the operator focuses on three common neighbor complaints – noise, dust, and truck traffic. "In the day-to-day operations, we keep noise down, clear the roads of dust, and put traffic safety control measures in place," Caceres said. "We also call our neighbors to let them know when we are scheduling a blast."
One effective approach is to employ retired police officers to monitor truck traffic around the site. A three-strikes policy means that drivers caught speeding three times are no longer allowed to the site. Third-party consultants are used to monitor air, noise, and dust emissions while a community liaison keeps the lines of communication open with neighbors. Throughout the pandemic, Zoom meetings have kept that dialogue going.
Donating to Local Causes
"Our involvement in the community goes further than safely operating the quarry," Caceres explained. "We donate stone and operator time to many projects in the area and help where we can."
Some of its material donations have gone to an animal shelter, lighthouse repair project, and to a private farm as part of a local water quality improvement project. Keppel Quarry also donated machines and operators for stream and habitat enhancement along a local riverway. It hosts public meetings, site visits and educational tours for local students.
Physical visits were put on hold during 2020, but the company is eying how to bring those back as early as this summer. Like many of its industry peers, Walker Industries is brainstorming how to safely and effectively bring the public back to the operation. While the timing and format of on-site events remains under consideration, its commitment to ongoing community involvement is clear: "We don't just work here," Caceres emphasized. "This is our community."
---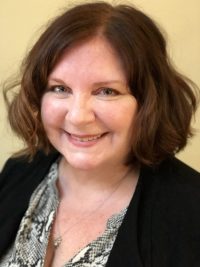 Therese Dunphy has covered the aggregates industry for nearly 30 years, while also serving multiple roles as a public official. As the owner of Stone Age Communications, she provides communications consulting services to help aggregate producers build stronger relationships within the communities they serve. She can be reached at [email protected].