Dolese's Older Ready-Mix Trucks Find New Life While Improving Fire Safety And Technical Training Throughout Its Market.
By Therese Dunphy
Good Neighbor: Dolese Bros. Co.
Initiative: Donating trucks to local volunteer fire departments and technical schools.
---
With nearly 60 operations, including ready-mix plants, quarries, and sand and gravel sites throughout its market, Dolese Bros. Co. could easily find uses for ready-mix trucks as it cycles them out of service as drum mixers. And, it does just that; transforming some as work trucks in its quarries and selling others as used equipment. However, it also donates trucks to local volunteer fire departments and technical training programs.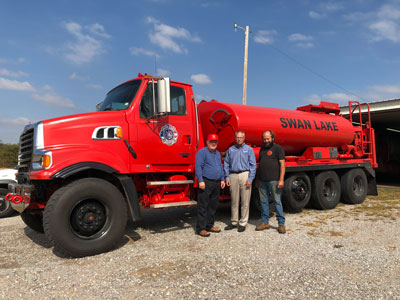 "Our truck donations are one way Dolese gives back to the Oklahoma community through our products, actions and support," said Kermit Frank, Dolese vice president of communications and community relations. "The need for updated equipment for our first responders in rural communities is growing, and Dolese is proud to be able to deliver."
Helping Volunteer Firefighters
Several years ago, the company approved a request from a volunteer fire department and donated a truck. The news spread throughout the volunteer fire community, and Dolese quickly began to receive requests from other fire departments. Now, it donates an average of four trucks a year.
Frank said the company routinely upgrades its fleet, replacing heavy-duty mixer trucks at around 10 years of service when the drums begin to wear and maintenance costs rise. The company typically strips off the drum and repurposes it for a second life. Volunteer fire departments take the chassis and put a water tank on it.
"If you're in rural Oklahoma, there's not a fire hydrant on every corner like in urban areas," he said. "So when you're out fighting fires, you need access to water." For volunteers, Dolese's donations offer a serious upgrade. Many volunteer fire departments rely on trucks that are 30 to 40 years old.
"Our department is solely made up of volunteers, and we rely on many donations to help with training supplies and gear to keep our department and our community safe," said Dennis Morris, chief of the Wellston Fire Department, which recently received a truck. "This will allow for us to continue to provide a fire service to keep our community and firefighters safe as we upfit our new tanker to carry 3,000 gal. of water to a fire scene."
Supporting Tech Training
About a decade ago, Dolese donated its first truck to a state technical school. "Oklahoma has an extremely strong vo-tech program with technical centers all over the state," Frank said. "It literally sets the standard for the country. It's one of the things we do really well in Oklahoma."
As with the volunteer fire departments, one donation led to another. Three years ago, it donated a second to the Oklahoma State University Institute of Technology in Okmulgee. Students spend the semester tearing the engine down and putting it back together. Frank estimates the engine has been torn down and rebuilt five or six times since it was donated.
In January, Dolese donated another truck to Tulsa Tech. Campus Director Chris Johnson said the donation will "improve the program by expanding the hands-on experience for our growing number of students." Donnie Tulk, professional truck driver training program coordinator, added that it will benefit the school's light- and medium-duty diesel technical programs.
With technicians often in short supply, the donations have become a gift that gives back: students working on the truck understand the mechanics of the ready-mix drum system and unit itself. "The tech centers are some of our most fruitful grounds for recruiting," Frank explained. "It's a win-win for us."
---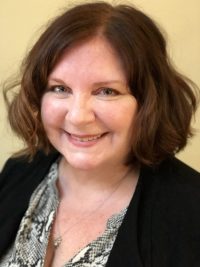 Therese Dunphy has covered the aggregates industry for nearly 30 years, while also serving multiple roles as a public official. As the owner of Stone Age Communications, she provides communications consulting services to help aggregate producers build stronger relationships within the communities they serve. She can be reached at [email protected].