During the budget reconciliation floor proceedings, the Senate passed an amendment offered by Environment & Public Works Committee Ranking Member Shelley Moore Capito (R-W.Va.) supporting the Navigable Waters Protection Rule (NWPR).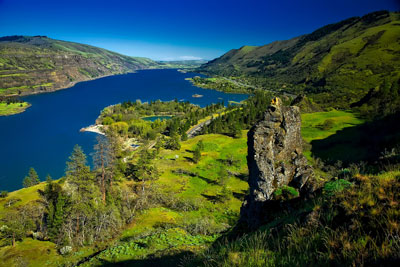 This amendment is similar to the efforts of Sen. Joni Ernst (R-Iowa), who reiterated her support of NWPR via a resolution in advance of Michael Regan's nomination hearing to lead the Environmental Protection Agency (EPA). The National Stone, Sand & Gravel Association (NSSGA) supports all Congressional efforts that amplify the positive impacts and environmental stewardship the NWPR delivers to industry stakeholders, including aggregate producers.
"NSSGA welcomes the passage of Sen. Capito's budget reconciliation amendment supporting the EPA's implementation of NWPR," said NSSGA Vice President of Government and Regulatory Affairs Michele Stanley.
"During the Environment & Public Works Committee hearing on Mr. Regan's confirmation, Sen. Capito said, 'It's hard to build back better, when you can't build anything.' The Navigable Waters Protection Rule is a perfect example of sound regulatory policy that ensures our industry can deliver the raw materials necessary to ensure our nation can build back better. Aggregate producers prioritize environmental sustainability and stewardship to the highest level. The NWPR facilitates that goal with clear regulatory oversight, and uniform definitions and consistent enforcement, protecting our nation's waterways and delivering clean water.
"The Senate 'vote-a-rama' process created a flurry of amendments spanning policies across the political spectrum, many of which failed along party lines. We are pleased Sen. Capito's NWPR amendment passed the Senate, with support from Sen. Manchin (D-W.Va.), reaffirming Congressional support for this crucial rule that directly impacts the construction supply chain and its ability to construct public works projects as timely and cost-effectively as possible. NSSGA will continue to work with legislative stakeholders in the 117th Congress on this vital issue and urges the EPA and the Army Corps of Engineers to continue to support this substantial rule under the Biden administration," concluded Stanley.