Could Providing Vaccines To Your Employees Protect You – Or Come Back to Haunt You?
By Avi Meyerstein and Brittany Falkowski
While U.S. vaccination efforts are behind even the revised schedules, the vaccine rollout continues throughout the country. As it does, many employers want to know if they could be liable for encouraging, mandating or even administering vaccination for their employees – or for deciding not to do so.
What if you administer vaccines, and employees claim injuries from vaccine side effects? What if employees claim injuries after you required them to get vaccinated? What if you merely encouraged vaccination? Alternatively, what if you don't administer, mandate or encourage vaccines, and employees claim their COVID-19 infections were caused by your decisions because they weren't protected?
You might think that the safest route from a liability perspective is to stay away from sticking needles in people. Isn't there less risk in not performing a (minor) medical procedure? From a liability perspective, wouldn't it be safer to leave it up to each employee's voluntary choice to vaccinate?
One Answer
One answer to these questions may come as a bit of a surprise. Because of a federal law, administering vaccines to employees (either directly or through a contracted third party) may actually reduce some of the legal risks. That's because these activities appear to receive a special immunity from civil liability. Without that legal immunity for administering the vaccine, employees claiming injury may have the ability to bring lawsuits related to adverse reactions.
The law in question is the Public Readiness and Emergency Preparedness Act of 2005 or the PREP Act. It gives the U.S. Secretary of Health and Human Services (HHS) the authority to issue a declaration providing immunity from liability for certain "Covered Persons" so they are not liable for certain critical actions during a public health emergency, including developing, distributing and administering "Covered Countermeasures."
In the case of COVID-19, HHS Secretary Alex Azar first issued a PREP Act Declaration in March 2020, and the agency has since updated and explained it on several occasions. The declaration provides immunity for those who manufacture, distribute and administer COVID-19 vaccines and other Covered Countermeasures as part of the public health response to the pandemic authorized by federal, state, tribal or local governments.
Those covered by the immunity include "program planners," which can be private sector employers, according to an October HHS opinion, which stated, "[A]ny individual or organization can potentially be a program planner and receive PREP Act coverage. So, for example, private businesses, public and private transportation providers, public and private schools, and religious organizations are all eligible for PREP Act coverage when they act in accordance with the PREP Act and the Declaration."
What Is Covered?
What activities make someone a program planner covered by the PREP Act? Under the HHS Declaration, covered activities include "a person who establishes requirements, provides policy guidance, or supplies technical or scientific advice or assistance or provides a facility to administer or use" the FDA-approved vaccines.
So, private employers may be able to come under the protection of legal immunity if they provide a vaccine on-site, a location for vaccination, or contract for off-site vaccination. A later amendment suggested that prioritizing vaccine supplies among potential recipients – thus deciding who may or may not receive limited supplies of vaccines – is also protected.
Immunity covers a wide range of legal claims, including both state and federal claims for death; physical, mental, or emotional injury, illness, disability, or condition (or even fear of these); medical monitoring; or property damage or loss, including business interruption loss. HHS appears to interpret immunity fairly broadly.
For example, it would block legal claims by someone injured in a car accident, a slip-and-fall, or the failure to control a chaotic crowd at a vaccination site. The only exception to the PREP Act immunity for U.S. claims is for willful misconduct.
Does this really work? Theoretically, to read its words, the PREP Act immunity could be broad enough to prevent employees from suing even under workers' compensation or for age or disability discrimination. But there is very little precedent interpreting the PREP Act immunity and there appears to be none addressing these specific kinds of claims.
If you don't take covered steps – such as providing vaccines – or if the PREP Act coverage is more limited than it seems, what liability could result from an employer's choices on vaccination? First, an employee who claims personal injury related to employment normally will fall under the workers' compensation system. Details will vary from state to state, but employers should investigate whether under their state's laws, a claim of negative health effects from a COVID-19 shot could qualify, including if the employer requires it or merely encourages it.
Second, providing vaccines typically involves asking a series of pre-vaccination screening questions. The answers to these questions could trigger liability under at least two different federal laws. Under the Americans with Disabilities Act, the questions could elicit information about a disability. Doing so requires the employer to have a reasonable belief (based on objective evidence) that an employee who does not answer the questions, and therefore does not get vaccinated, will pose a direct threat to the workplace. Likewise, screening could elicit genetic information, such as family medical history, which is prohibited by the Genetic Information Nondiscrimination Act.
With all that's at stake, it might now seem obvious that you want to provide vaccination and obtain PREP Act immunity. But not so fast. Because of varied state distribution plans and limited vaccine supplies, many (if not most) employers may never even have the option to provide vaccines.
Plus, vaccination comes with its own headaches and potential liability, including: reporting requirements, possible recordkeeping duties, administrative and logistical challenges, potential liability for failing to properly store vaccines, physical security concerns, and possibly state and/or local medical licensing requirements.
As with so much else in our COVID-19 reality, there are more questions than answers and lots of pros and cons to weigh with every choice. Yet even though it's hard, it is still wise to go through the exercise of considering how your company will handle vaccination. At Husch Blackwell, we can help. We've even got a free vaccine planning checklist and other resources at www.huschblackwell.com/coronavirus.
---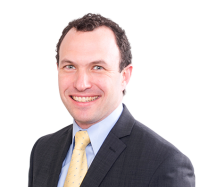 Avi Meyerstein is a partner at Husch Blackwell LLP. He is part of the firm's Technology, Manufacturing & Transportation team, and focuses his practice on workplace safety and health matters, litigation and complex investigations. He can be reached at [email protected].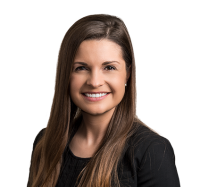 Brittany Falkowski is a partner at Husch Blackwell LLP. Focusing on labor and employment law, Falkowski splits her practice between counseling employers and litigating in state and federal courts across the country. She can be reached at [email protected].