ASGCO "Complete Conveyor Solutions" announced the latest addition to its line of Secondary Belt Cleaner products for bulk material-handling applications.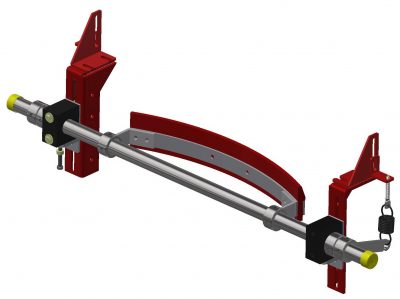 The U-Scrape Secondary Cleaner's, unique "U" shape design conforms to the return side of the belt, which allows the blade to maintain the maximum pressure in the center of the belt where the majority of the carryback material builds up.
The blade is offered in two options: solid urethane, or with tungsten carbide tips embedded in urethane. With its curved U-shape blade, the U-Scrape blade tips are in constant contact with the belt to give you the highest cleaning efficiency, especially in tough applications.
The U-Scrape belt cleaner is primarily intended for use in conveyor bulk material handling applications in the following industries: aggregates, recycling, wastewater treatment, pulp and paper, coal, coal-fired power plants and chemical processing among others where carryback and spillage needs to be eliminated.
ASGCO, www.asgco.com