Since Mining's Not Immune to COVID-19, Here's a Plan for You.
By Avi Meyerstein
This article was written in mid-March. –Ed
I've been in lots of planes, trains and big-city meetings in the last eight weeks. But, ironically, it was in the mining industry that I had a close encounter with someone at high risk for COVID-19, the novel coronavirus. At a state mining meeting, I met two guys from an equipment manufacturer in the hotel elevator. First, they shook my hand. Then they joked about shaking my hand since they had just returned from parts of China affected by the coronavirus.
As I write this, the world and the United States have been all but shut down. But what about mining? Many mines probably feel immune. Miners often work in remote locations and don't travel much. Many have fairly solitary jobs – working alone in an equipment cab, a control room, in the pit or underground.
But, no one and no industry is immune to this highly contagious virus. Have any of your managers or supervisors attended an industry meeting (even locally) since January? Have any of your corporate managers visited your mine? Has anyone at your site been on a plane, in a restaurant, or in a store? Do any of them have kids in school?
The answer, of course, is yes. If, somehow, the government hasn't forced everyone to stay home by the time you read this, it is still in the hands of companies like yours to keep your workforce – and all of your families – healthy by taking smart action.
As with any major action you take in business, the first step is to plan, specifically with an Infectious Disease Preparedness and Response Plan. Even if you think this crisis is fading away, creating one of these plans is a smart move for the future. Where to start? Here are five major planning elements, as well as key questions, to consider:
1. Assess the specific risks for each site, job and worker.
Combine what the Centers for Disease Control (CDC) tell us about the virus with what you know about your work site and each job and person there. If the disease enters, how will it spread there? Who is at risk of workplace exposure? Who has regular personal contact with others at work (working side-by-side, within 6 ft.)? Who travels? Who interfaces with visitors that travel, such as equipment representatives, customers, or corporate management? Who shares tools or touches common surfaces? Who is part of a vulnerable, high-risk population defined by the CDC? Consider creating low-, medium-, and high-risk job categories to define and address hazards.
2. Identify general measures to prevent the spread of disease at work.
First, keep illness away from your workforce by educating employees about the virus, symptoms of illness, and how to maintain strong immune systems (through rest, hydration, good nutrition, and exercise). Instruct employees to monitor themselves, report illness, and stay home from work if sick (until they are symptom-free for 24 hours). This is easier said than done. People understandably are reluctant to miss work. Make sure your leave policies and health insurance are designed to encourage and reward the right behaviors.
Second, limit the possible spread by educating, training, and frequently reminding everyone about good hygiene. Wash hands frequently and thoroughly. Don't shake hands. Avoid direct personal contact, especially with those who are sick. Maintain personal space of at least 6 ft. Cough into elbows. Don't touch the eyes, face, or nose. Use and discard tissues. Create and implement a plan for regularly sanitizing high-touch surfaces, which can include inside equipment cabs, on office desks (telephone receivers and computer keyboards), equipment control panels, and even shared handheld radios.
Third, establish site-wide administrative changes to reduce exposures. Cancel unnecessary travel and visitors. Support tele-commuting for back-end staff where possible. Hold meetings by phone or video calls (even if you're all at the same site). Re-stock and distribute sanitary supplies, such as tissues and disinfecting wipes. Increase housekeeping to collect trash and sanitize surfaces (and don't forget PPE for those who clean).
3. Identify job-specific modifications and responsibilities.
Some people's jobs are fairly solitary and may not need to change much at all. Others have a lot of in-person contact. If a particular job still has too much exposure despite the steps above, how you will change work duties or workplace configurations in times of rampant disease? Can you move workstations farther apart? Can you stagger schedules to minimize contact? Can employees be assigned their own tools, workstations, or radios rather than sharing?
Moreover, some people will have additional duties caused by the pandemic. Who will fill in for absent co-workers? Who will take on extra housekeeping and sanitation duties? Who will coordinate your response efforts overall?
4. Establish response protocols in case infection reaches your site.
Determine in your plan what you will do if an employee shows symptoms. What if one of your team members – or someone who visited your mine – tests positive for COVID-19? What if one of their immediate family members does? Especially in case of workplace exposure, you'll need to determine which people and areas were exposed, isolate affected employees, send them to medical care or home, and decontaminate the environment safely.
A key part of your plan should be communication, as well. Be sure to communicate sensitively and honestly with your workforce about developing events, your plans, and your response (while respecting individual privacy). Seeing that you're on top of things will help everyone feel safe at work.
5. Plan for business continuity in severe conditions.
Finally, include in your response plan contingencies for when the virus really starts to limit operations. What will you do to adjust operations if half of your workforce is home sick or in isolation? Can you reduce certain processes, work off surplus inventory, and/or cross-train employees to fill the void? Are there added stresses or health and safety risks to consider and mitigate? What if the government orders closures or curfews that restrict goods, raw materials, or workers? What plans will you have for paying your workforce? What financial and insurance arrangements can help you through these situations?
As you might imagine, these elements and questions are really just the broad outline of a thorough infectious disease response plan. For a complete analysis, consult your safety and health counsel. Our team is always glad to help.
---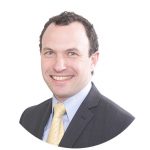 Avi Meyerstein is part of law firm Husch Blackwell's Technology, Manufacturing & Transportation team, and focuses his practice on workplace safety and health matters, litigation and appellate law. He can be reached at [email protected] or 202-378-2384.