Nov. 18, 2020 – In 2016, I had the privilege of traveling to Warfordsburg, Pa., to tour the Mellott Company facility. I wrote a feature story that appeared in Rock Products based on that experience. One thing was certain during my visit there with Paul Mellott Jr., Brian Mellott and Herman Mellott – this is one of the aggregates industry's best companies. That history of excellence has now been documented in the new book "Mellott Company: A Century of Success."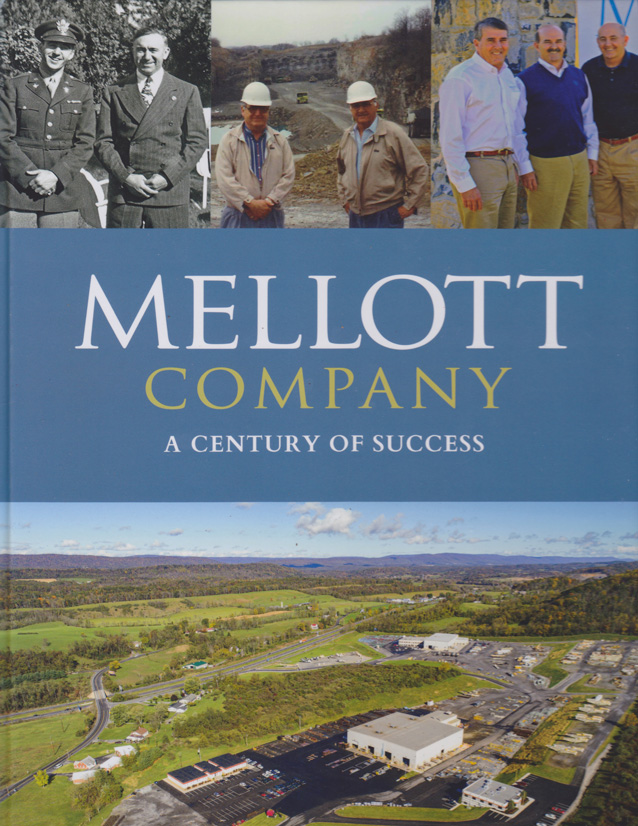 "We have achieved 100 years of operation as a family company and are very proud of our heritage," the three Mellott brothers stated in a joint statement. "We have taken the time over the past three years to capture the history of our company that highlights the people, timelines and transition of our progress. It was a labor of love for us to research, organize and present this information.
"It is fair to assert that our lives have been devoted to the operation and development of the company. We have been involved in the business from our earliest years and accepted our responsibility to the company formed in the nurturing environment of family. Our family cares deeply for the people involved with the company and consider them to be stakeholders in its success. The stakeholders of the Mellott company include owners, employees, customers, suppliers and our communities. We believe in the values of our company and work to live out the ideals and specific behaviors of each.  Safety, Integrity, Commitment, Respect and Excellence. We proudly present 100 years of the Mellott family business."
Congratulations to the Mellott Company, and here's to the next 100 years.