Rice Lake Weighing Systems provides innovative weighing, measuring and process-control systems. With manufacturing and support facilities across North America, Central and South America, Europe, Asia and Oceania, Rice Lake Weighing Systems offers more than 40,000 products and dedicated customer service to customers around the world.
Rice Lake Weighing Systems offers a wide range of bulk material scale systems to meet the accuracy needs of industries around the world, no matter what material is being handled. To efficiently move and weigh material, Rice Lake offers a complete line of bulk material scale systems including belt scales, screw weigh systems, flowmeters, loss-in-weight systems, bulk weighers and more.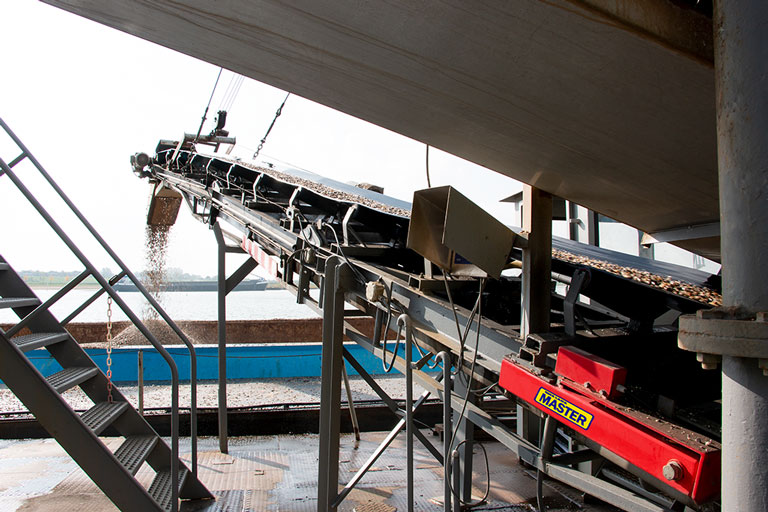 Whether weighing produce on a belt scale during harvest season or blending dry materials with a flow meter, Rice Lake's experts can recommend the best solution for every application. Rice Lake offers 24/7/365 support with facilities and distributors around the world. Organizations with existing bulk weighing equipment can also work directly with a Rice Lake expert to discuss replacements for outdated or discontinued equipment from other manufacturers.
With a proven history of providing high-quality weighing products, Rice Lake Weighing Systems was founded on the principle of excellent customer service. With offices in the United States of America, the Netherlands, Italy and more, product support from industry experts will always be available. Learn more about Rice Lake's bulk material weighing solutions or contact Rice Lake to discuss specific application requirements.
Rice Lake Weighing Systems, www.ricelake.com