Carmeuse announced a strategic relationship with Tallman Technologies Inc. to enhance its lime injection offerings. This new development builds on Carmeuse's strategic relationship with Schenck Process, which was previously announced in July 2022.
Together with Carmeuse's expertise in raw materials and lime handling and Schenck Process' expertise in dense phase conveyance, Tallman Technologies will bring design and engineering expertise in supersonic injection to enable Carmeuse to offer a complete lime injection system from truck offloading through solution.
Carmeuse's new lime injection solution for EAF steel plants will be customized to meet each plant's site and lime requirements, and will include truck offloading, silo storage, pneumatic conveying, piping and controls, copper blocks, burner boxes and supersonic injectors. This system can be installed in new sites or integrated into existing sites.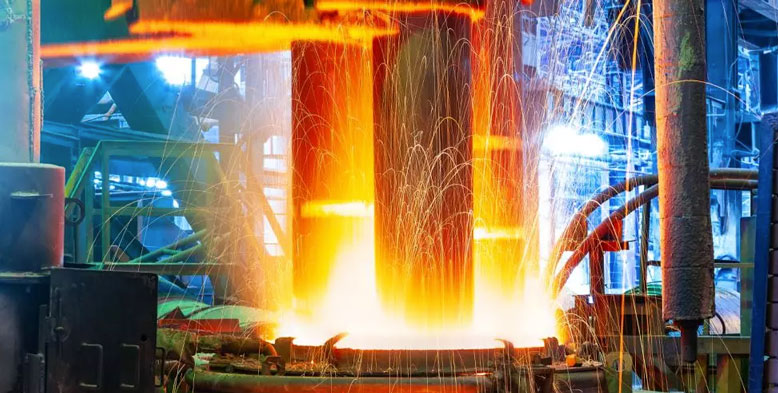 Safe, efficient, accurate and reliable operation is ensured through decades of knowledge in lime manufacturing, lime conveyance and injection experience.
"Tallman's engineering and design capabilities are the perfect fit for our lime injection solution. They are well known in the steel industry and the addition of their patented injectors allows us to offer a complete system to EAF steelmakers," said Phil Piggott, vice president of sales and marketing at Carmeuse.
"Tallman's patented supersonic injection technologies are the most efficient on the market and will not only reduce the loss of lime to the off-gas but will help our customers reach their sustainability goals by significantly reducing scope 2 and 3 CO2 emissions while saving money in lost material along the way. We are thrilled to be partnered with Carmeuse and Schenck Process to offer this world class lime injection solution," said Mike Strelbisky, president of Tallman Technologies Inc.
Carmeuse Americas manufactures lime, limestone and mineral-based products used in a variety of industrial, construction, soil improvement applications, and benefits the environment by providing cleaner air and safer water. Carmeuse and its subsidiaries also offer equipment and services to optimize our customers' processes, improve safety, and provide reliable supply. Carmeuse Americas is headquartered in Pittsburgh, and has more than three dozen production facilities across the Eastern United States, Canada, and Latin America, with more than 2,500 employees. For more information, visit www.carmeuse.com.