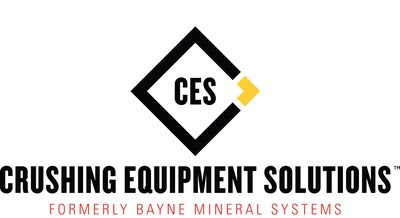 Crushing Equipment Solutions, Paradise, Texas, expanded its coverage in Texas and Oklahoma through the acquisition of substantially all the assets of Bayne Mineral Systems headquartered out of Plano, Texas.
Bayne Mineral Systems was founded by Dudley Bayne and has been serving the needs of the territory since 2001. Bruce Wagner, CES president/CEO stated, "CES will now have locations in Paradise and Taylor, Texas, Oklahoma City and Tulsa, Okla. CES is open and ready to serve in these locations and in the field with a staff of seasoned sales and service personnel."
CES offers the complete line of Metso aggregate processing equipment solutions. With the acquisition of Bayne Minerals, CES will add the Deister Machine, McLanahan, Tema-Isenmann and Schurco Slurry product lines. These additions will complement CES's diverse product offering, positioning CES as the foremost partner in providing comprehensive, cost-effective customer solutions.
CES is proud to provide parts, service, sales, and rental of crushing, screening, washing and processing equipment across Oklahoma and Texas.
"The knowledge and expertise of Bayne's employees adds tremendous capability to the CES team and our ability to meet and exceed the expectations of our customers. The combined team possesses decades of industry experience. CES is here to provide customer solutions from tip-to-tail, whether the need is a primary, a secondary, wash plant or water reclamation. CES will have the right solution for the application," said CES General Manager Mike Fleet.