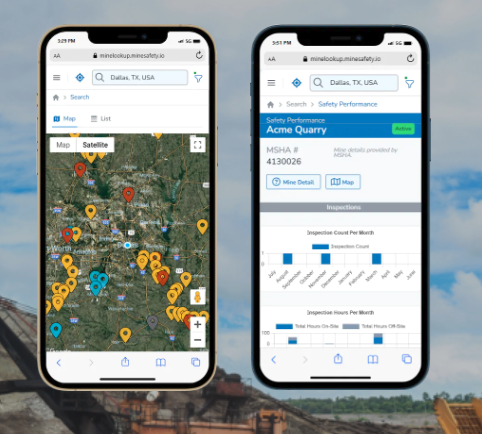 Mine Safety LLC, a company that promotes mining safety through high-quality software tools and solutions, has launched "Mine Lookup", an application to analyze Mine Safety and Health Administration (MSHA) data in various ways.
"I have been in the industry as a software engineer since 2007 and I have felt this information should be more accessible to miners and to mining operations," Ernie Paschall, principal founder, told Rock Products. "Even the public could benefit by learning that mining is not as dangerous as it once was. There are many operations that operate more efficiently and safely than many people in the public realize. However, there are still opportunities for improvement in safety. It is my hope that operations that do not have the time to process and analyze their own safety data will find this application useful.
"In my experience, the safest operations become some of the most efficient operations who tend to have genuine concern for their employees' well-being and about sustainability of the environment," Paschall said. "Both of these characteristics are becoming more and more influential in the success of the mining business today."
Data from MSHA is processed weekly and made available in online tools and custom solutions. The application uses data going back to 2000.
"I have many ideas for expanding this application further in the future such as allowing specific operations to have their own view with custom reports, allowing users to sign-up for alerts (SMS, mobile notification, email) for specific events, and more," Paschall added.