June 8, 2023 – While doing some online research I came upon the website for Manchester Sand & Gravel Co. in Hooksett, N.H., part of the Boston Sand & Gravel family of companies. What caught my eye was the company's motto: "Customer service & humor, sets us apart from the competition." Intrigued, I reached out for more information on how humor fits into the company's business plan.
According to Moe Langlois, director of operations for Boston Sand & Gravel Co., after a lull of about 10 years, the company made a concerted effort to up its market share. Part of the company's strategy to go after smaller contractors was to put a digital message board out on the street to let people know that the company were still around – and to post something funny. The effort to attract attention using humor has had a positive impact. "We have received a lot of attention for the signs," Langlois said. "We have also seen our website traffic increase, due in part to our motto."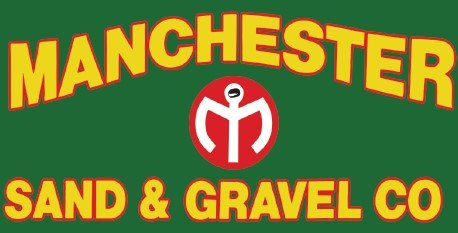 The digital board has been a recruiting tool. "Our new dispatcher, Christina Anderson, was hired due to the board," Langlois said. "We put up a message asking, 'Do you like to talk?' She did, and responded to the message – and she has done a great, great job."
Anderson was also the subject of another sign. "Unfortunately, her name did not fit on the message board, too many letters for one line," Langlois said. "So we called her 'The Woman With The Long Name.' People really got a kick out of that, they even came in to find out who 'The Woman With The Long Name' was."
Office Manager Rachel Landry has been the face of the company for the loyal customer base. The company used the digital sign to communicate that she was still there during the recent lull. "Her upbeat personality is a draw in itself," Langolis said.
Another message really had no special meaning, but still attracted attention: "Pretend this sign says something funny. Are you laughing?" Future plans call for posting "rock jokes," such as "What magazine does a rock read? Rolling Stone."
The goal is to attract attention and "just get our fair share of the market," Langlois said. The company's unique communications approach is certain to help it achieve exactly that. To watch some videos of the company's digital sign in action – and to look at additional examples of the company's use of humor – check out its Facebook page.