One of the key storylines in the aggregates industry over the past 12 months is the price of aggregates. Like almost every other construction material out there, the price of aggregates has gone up in keeping with the same inflationary pressures felt by other industries.
This is very apparent in the recently released first-quarter reports of the industry's publicly traded companies.
At Vulcan Materials, freight-adjusted selling prices increased 20%, or $3.15 per ton, as compared to the prior year, with all markets realizing year-over-year improvement. Adjusting for mix impacts, average selling prices increased 19% in the first quarter.
At Martin Marietta Materials double-digit pricing gains, partially offset by continued inflationary pressure, resulted in gross margin improvement of 970 basis points.
At Summit Materials average selling prices for aggregates increased 20.5%, the strongest quarterly growth rate in the company's history. Growth was witnessed across all markets and led by the strongest gains in Texas and the Intermountain West.
At United States Lime & Minerals Inc., the increase in revenues in the first quarter 2023, compared to the first quarter 2022, resulted from increases in both the average selling prices for the company's lime and limestone products, and sales volumes of the company's lime and limestone products.
With pricing being a hot topic in the aggregates industry Rock Products has, since January, teamed up with Price Bee to bring high-end information to aggregates producers. Price Bee does a deep dive into the buying behaviors of each client to establish the price points at which they should be set.
Equally important is the launch of the proprietary Aggregates Producer Price Index (APPI), a powerful new tool for the aggregates industry. The quarterly APPI is produced by Mineralocity and Price Bee.
As the industry continues to evolve and seek more data-driven approaches to business, the APPI provides a valuable addition to the Mineralocity data platform, which also drives our digital Aggregates Atlas. Covering a nationwide market, the APPI offers a simple yet powerful representation of overall market trends through a single numeric value.
For many years, the talk was how commodity pricing in the aggregates industry resulted in crushed stone, and sand and gravel being undervalued. Those days appear to be in the rear-view mirror.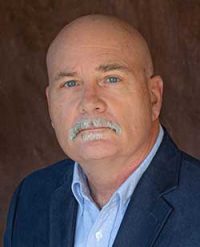 Mark S. Kuhar, editor
[email protected]
(330) 722‐4081
Twitter: @editormarkkuhar