Four Tips For A Successful Spring Startup.
By Mark S. Kuhar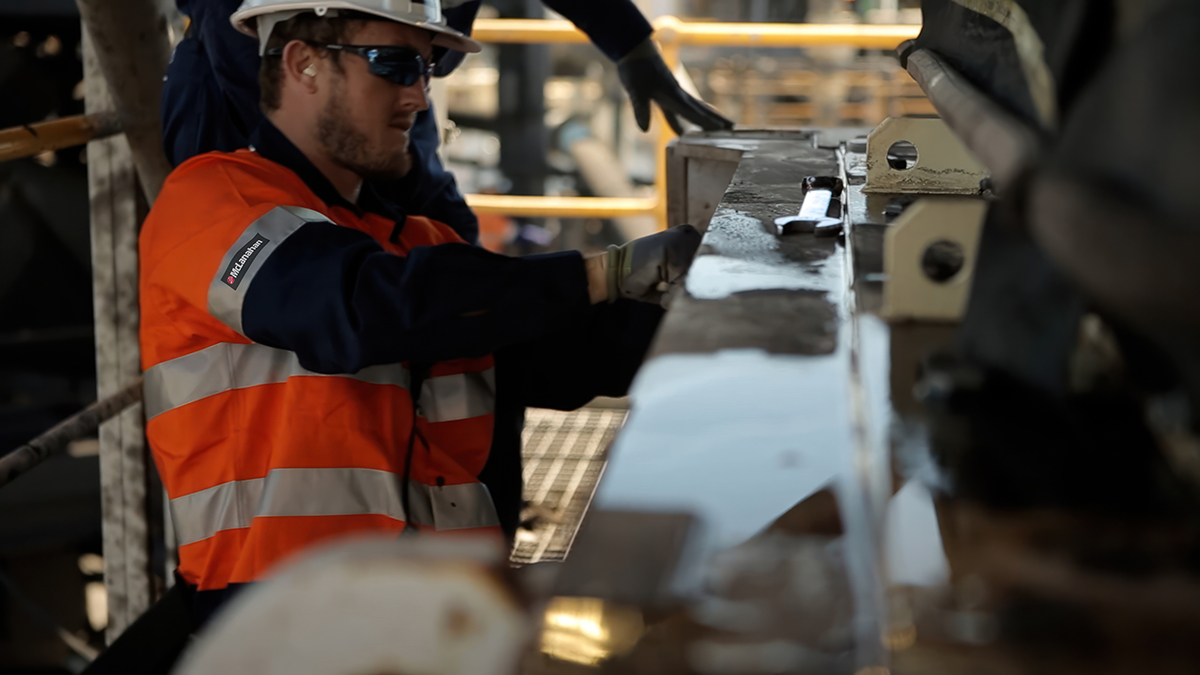 It's that time of year again. The weather is getting warmer, birds are heading back north for the season (or south, depending on your location) and aggregate processing plants across the globe that shut down for the winter months are gearing up to start production again.
Before you start up your wash plant for the season, remember to take the time to do things right. This will ensure a smooth transition back into the swing of things and will lower the risk of unexpected downtime once the plant is in operation.
No one wants to start up only to have the plant shut back down again because a rush to get back into production failed to detect something that could have been prevented with a routine inspection. Take the necessary time to thoroughly review your equipment and operations, and you will be rewarded with a successful start to the production season.
In addition to a unit of measurement, time can be an acronym that stands for:
Training.
Inspection.
Maintenance.
Energize.
Training
Personnel changes can happen at any time, especially during downtimes. Before you start up your plant for the season, take the time to train new hires and to provide current employees with refresher courses or additional training.
Make sure everyone has read the equipment manuals, understands how the equipment operates and is familiar with production goals and processes. It's always good to review safety requirements and procedures, as well as what to do in case of an emergency. This is also a good time to renew certifications in required areas.
Bring in experts who can provide more information about selected topics. For example, equipment manufacturers may offer trainings on how to operate and maintain their equipment, as well as provide operational tips and best practices.
Inspection
Do a plant walkthrough in the weeks prior to startup. Inspect the equipment for any environmental damage that may have occurred during the winter months. Any piece of equipment that could retain water, such as pipes and pumps, is subject to damage from freezing temperatures, so specifically inspect those for cracks or deterioration.
Uncover any equipment or components (such as rubber or urethane components) that were covered to protect from ultraviolet damage. Check oil levels and grease ports to ensure appropriate lubrication. Inspect wires and electrical lines for wear or damage. Ensure equipment safety tags are visible and legible.
Maintenance
Maintenance before spring startup can set the tone for the rest of the year. The inspection process may reveal that certain equipment or components require maintenance from weather damage. The wear and tear of the past season also needs to be considered. Making sure the equipment is in good working order allows for a smoother startup. Replacement parts should be ordered as soon as possible to avoid delays in startup.
Check your spares inventory and determine what parts you need to stock up on to ensure quick changeouts in the event of unexpected downtime later in the year. Having the appropriate spare parts on hand can be the difference between a few hours of downtime and a few days of lost production while waiting for components to arrive.
Energize
Each piece of equipment should be started up to ensure availability and correct movement. Test running the machines ahead of time will allow you to perform any maintenance or make any adjustments if necessary prior to the introduction of material back into the plant.
The operation and maintenance manuals or owner's guide for each piece of equipment should include detailed instructions for starting up those machines. If you have questions, contact the manufacturer or your local dealer for assistance. Most have skilled technicians who are well versed in the operation and maintaining of the equipment they manufacture/represent.
Remember to follow all site-specific safety requirements and equipment safety tags before performing inspections or maintenance, and use caution around equipment when it is in operation.
Also remember to take your time. Taking the time to train your personnel, inspect your equipment, perform necessary maintenance, and energize the equipment to confirm availability will ensure a successful spring startup and hopefully an even more successful production season.
Information for this article courtesy of McLanahan Corp.