Polydeck, a provider of innovative modular screen media solutions, launched its latest product offerings at ConExpo-Con/Agg. The company, which has a reputation for delivering cutting-edge solutions to the mining, aggregate, energy and industrial markets, showcased RUBBERDEX ULTRAMAX and METALDEX ULTRACLEAN, designed to improve the efficiency and effectiveness of the screening process.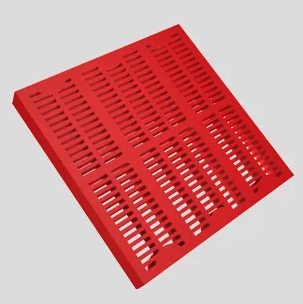 ULTRAMAX is Polydeck's latest addition to its RUBBERDEX product line, and it offers up to 57.6% open area, making it an excellent alternative to conventional wire cloth. With 77.23% more open area than competitor rubber media, RUBBERDEX ULTRAMAX is designed to provide superior performance and efficiency in the screening process. The product is ideal for customers looking to increase production with an efficient and easy to install screening solution in dry sizing applications.
METALDEX ULTRACLEAN is another new product from Polydeck that extends the company's METALDEX product line. The product offers 9.5% more open area than competitor wire panels and provides more effective cleaning, throughput, and efficiency. The product is the perfect solution for customers looking for a screening solution that provides accurate sizing while maintaining high standards of cleanliness and efficiency.
"We are excited to launch these boundary-pushing products at ConExpo-Con/Agg," stated Trey Rollins, director of marketing. "Our goal is to provide our customers with the best possible screening solutions, and these new products are a testament to our commitment to innovation and excellence. We believe these products add to the wide range of custom solutions we can provide our customers that will improve their screening production."
Polydeck, www.polydeck/com/conexpo2023