Over the years, Anaconda Equipment has proven itself as a reliable partner in the crushing and screening industry. The most recent addition to the crushing division is the all-new Anaconda I12- Rv3 Impact Crusher. The I12-Rv3 is the culmination of possibilities when engaging with dealers and end users to determine the features and specifications required for the market.
The I12-Rv3 is a mid-sized impact crusher designed to offer operators and contractors excellent reduction of the initial feed material, continuous production and with a consistent product shape. Designed predominately for quarrying and recycling applications this versatile crusher fabricated with a 43-in. (1,090-mm) diameter 4-bar rotor on a 45-in. (1,140-mm) wide Universal Crushers Impact Chamber will make light work of any application.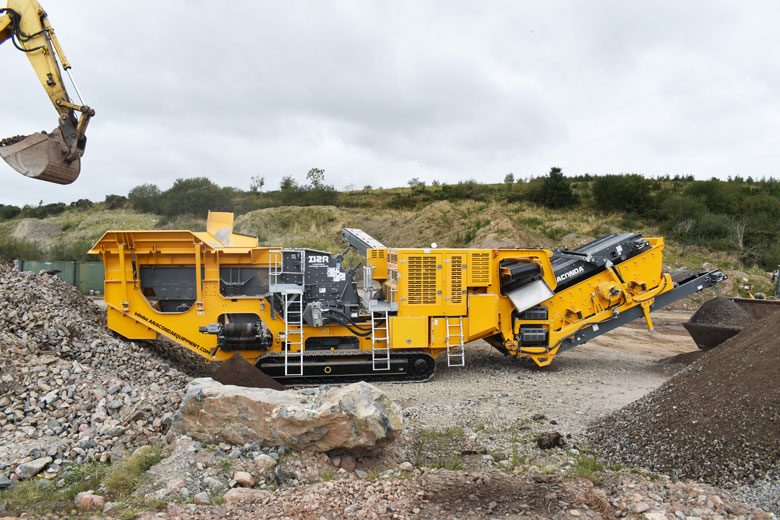 The I12-Rv3 is fitted with a large hopper area and an aggressive vibrating pan feeder with a two-tier grizzly section to help facilitate the movement of the feed material towards the Impact Chamber. The grizzly section allows for fines and smaller dirt to be eliminated from entering the chamber by discharging it onto the side dirt conveyor or directly onto the main conveyor. There is also an underpan option that transfers material from the chamber to the main conveyor, this is used in recycling applications to stop rebar from causing damage to the main conveyors belt.
Anaconda, www.anacondaequipment.com