The National Stone, Sand & Gravel Association (NSSGA) met in Fort Lauderdale, Fla., to convene its Young Leaders Annual Meeting. NSSGA's Young Leaders is a group of aggregates professionals, age 40 and under, who are committed to growing in their professional development and establishing a strong network within the industry.
The annual meeting, held from April 23-26, attracted a record attendance of more than 325 participants, who heard from industry leaders; participated in networking activities; and welcomed their new committee leadership.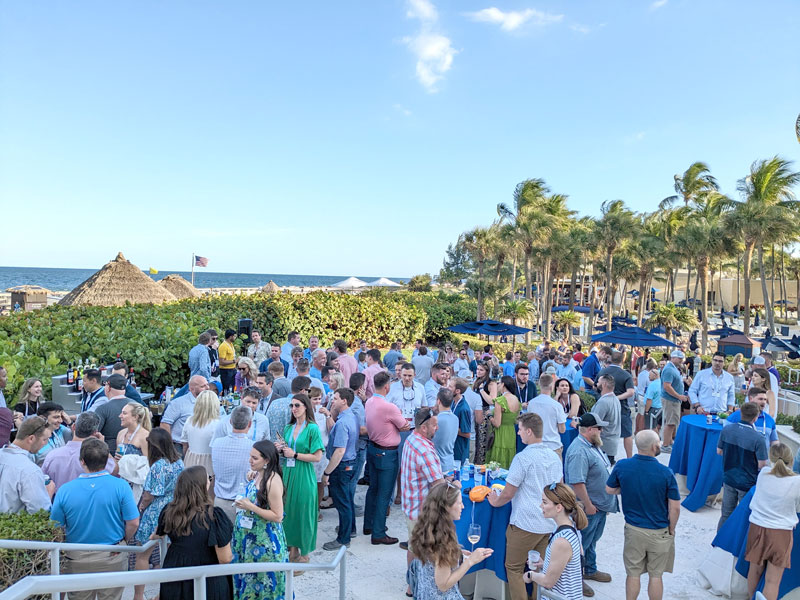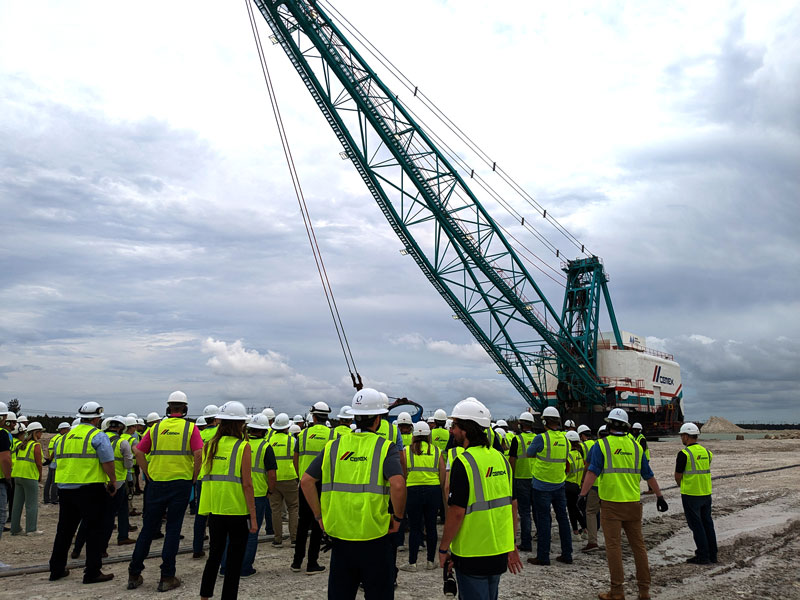 At the event, the Mark S. Walsh Award – sponsored by Rock Products – was presented to Danette Swank of Philippi-Hagenbuch by Josephine Patterson, Rock Products' managing editor.
This award is given to an aggregates industry member who embodies the qualities of professionalism, enthusiasm and commitment in working to improve and develop the image and programs of the Young Leaders. It is named for Mark S. Walsh, who was comptroller of National Stone Association producer member Rein, Shultz and Dahl of Illinois. He was an energetic and enthusiastic supporter of the mission, purpose and activities of Young Leaders and an active member of the Young Leaders Steering Committee.
During Monday's general session, NSSGA Young Leaders Chair Ericka Baxter greeted guests by sharing the word that inspired her tenure as chair:
"Last year, when I received the gavel, I decided that my tenure would be centered on one key word: engage," she said. "This word, meaning to pledge oneself to do something, is near and dear to my heart. If you'll remember, I challenged you all to engage, to pledge yourself to making yourself, your company, and your industry better. To engage in relationships, committees, and important (even if they're difficult) conversations with legislators and community members. You all have done such a great job of this, and I thank you for putting yourselves out there," said Baxter.
Also at Monday's general session, attendees heard from Justin Patton of the Trust Architect Group about trust and leadership development. Following that, Ward Nye, who is chairman, president and chief executive officer of Martin Marietta, spoke about his career and lessons learned. Monday also saw breakout sessions and a facility tour at CEMEX's FEC Quarry.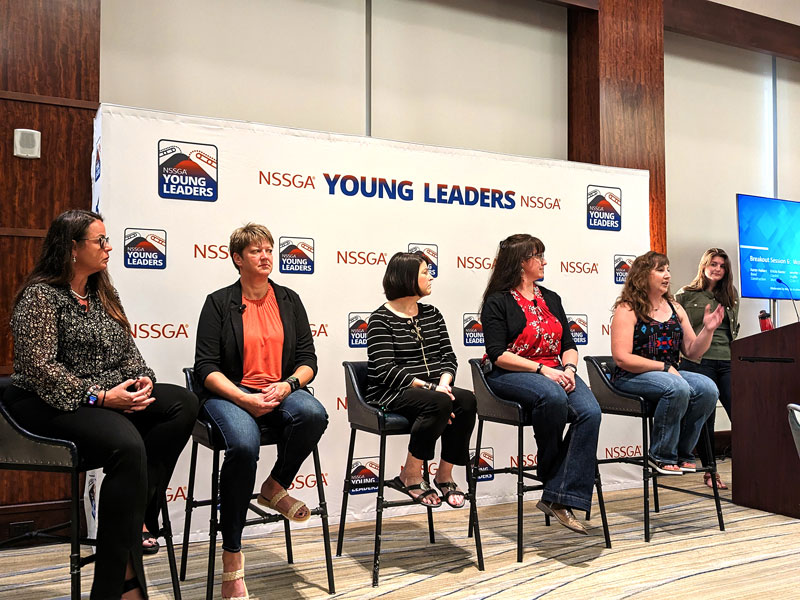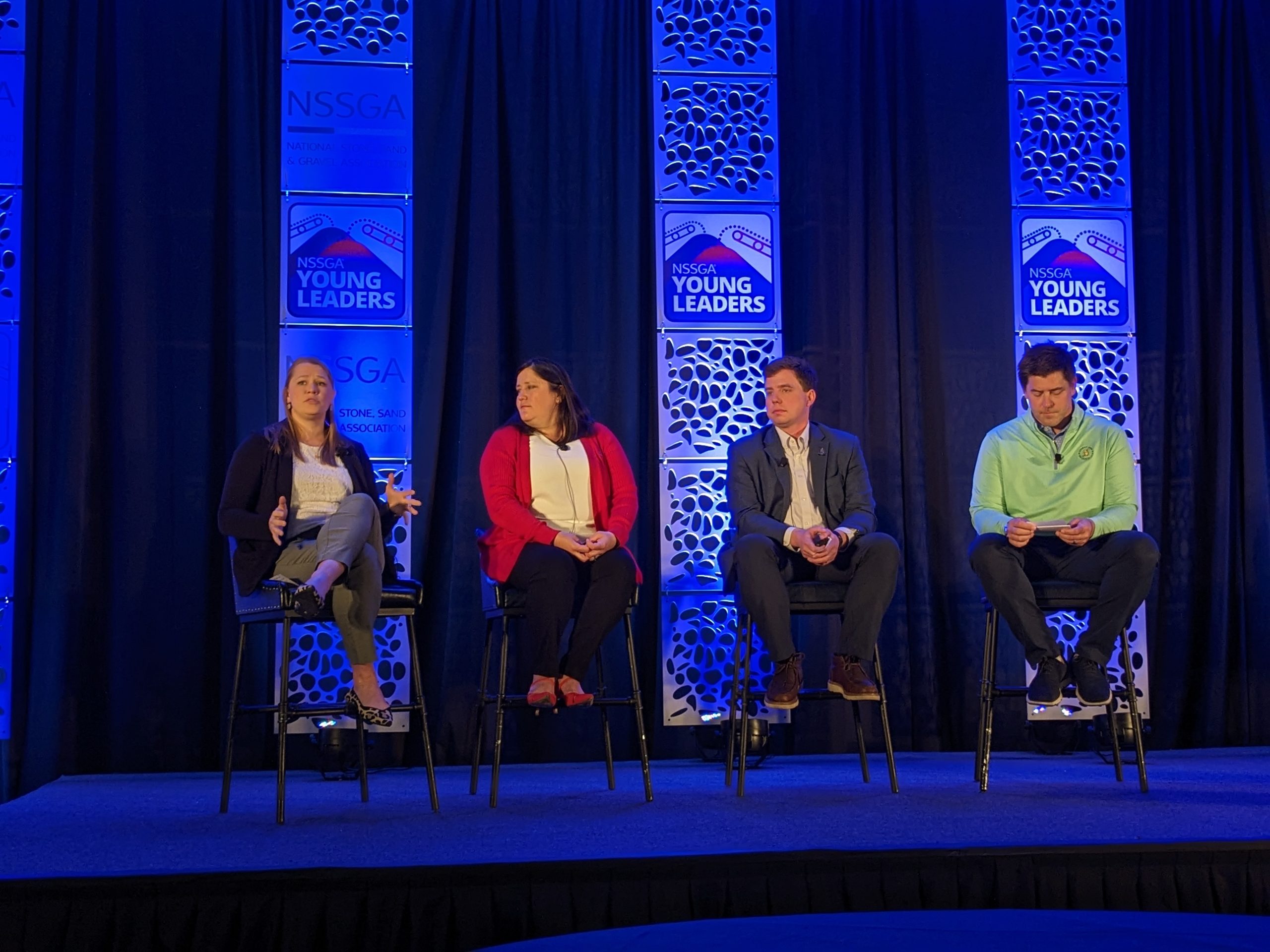 At Tuesday's general session, the group welcomed NSSGA Chair Seth Hankowski, and included a panel discussion from NSSGA's government and regulatory affairs staff, as well as a keynote presentation from Jeska Brodbeck of Be Light Consulting, followed by more breakout sessions. In the afternoon, attendees were able to network and participate in teambuilding activities.
The final day was packed with additional group activities and the annual golf tournament. Wednesday evening, the gavel was officially passed from Ericka Baxter to incoming Young Leaders Chair Clay Albright of Caldwell Stone Company. Albright is a longtime member of Young Leaders, with this being his 15th consecutive Young Leaders Annual Meeting. A third-generation aggregates producer, Albright expressed his commitment and genuine appreciation for this industry and for the Young Leaders program.
"What you can expect from me is approachability, passion for our industry and a commitment to helping Young Leaders continue to be highly regarded by the NSSGA and other industry associations across the country," said Albright.
The 2024 NSSGA Young Leaders Annual Meeting will be held April 28-May 1, 2024, in San Antonio. For more information on NSSGA meetings and events, please visit nssga.org.