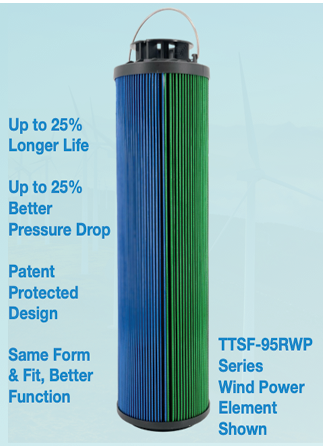 TTI announced its newest innovation, the SmartFlow Media Technology and PowerGuard SmartFlow Filter Element Line. This media technology is an optimization that is available across every filter element the company manufactures and allows TTI to pair any two or more filtration medias together in parallel flow. 
This drop-in ready solution is patent protected and ideal for power generation and transmission, pulp and paper mills, steel manufacturing, and cement and aggregate plants.
This technology allows users to customize their filtration to their specific system needs and fight against initial pressure drop, fluctuating viscosity, high viscous fluids and wide particulate size distribution. Users are able to achieve all of this without having to upgrade their current equipment.
"With our PowerGuard SmartFlow filter element line, we have created an entire element line using our patented technology to deliver up to 25% better initial pressure drop and up to 25% longer filter element life," the company stated.
TTI's PowerGuard SmartFlow Filter Element Line provides the same form and fit as filter elements currently used, but with much better function, according to the company.
TTI, [email protected]