ProStack – a manufacturer of bulk material handling, product stockpiling and conveying equipment – announced Evergreen Tractor as its new authorized distributor for Washington, Idaho, Oregon and Alaska.
The heavy construction equipment rental and sales company will have access to the complete range of ProStack products, which includes telescopic conveyors, bulk reception feeders, port hoppers and tracked conveyors. This product range will allow Evergreen Tractor to further diversify its offering in the Northwest.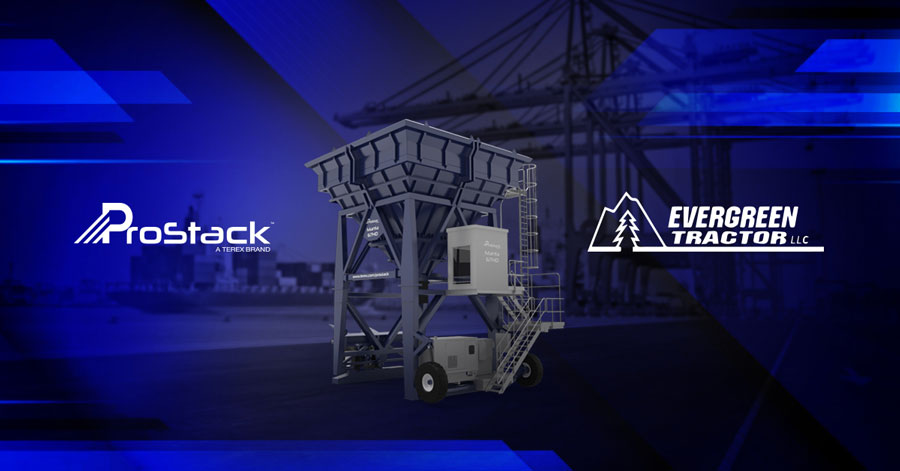 "We see this region as a huge opportunity for ProStack. In recent years we have been expanding our global dealer network and this territory has always been high up on our list of priorities," said Lee Nesbitt, global sales manager for ProStack. "With its river access for our port equipment along with the strong dry bulk industry present, we believe the ProStack product range can thrive here. A strong product offering with the backing of local experts in Evergreen Tractor gives us every chance of success."
In addition to sales opportunities, Evergreen Tractor will provide parts, service and warranty support for ProStack equipment by factory-trained technicians. Financing options will also be available to qualified customers.