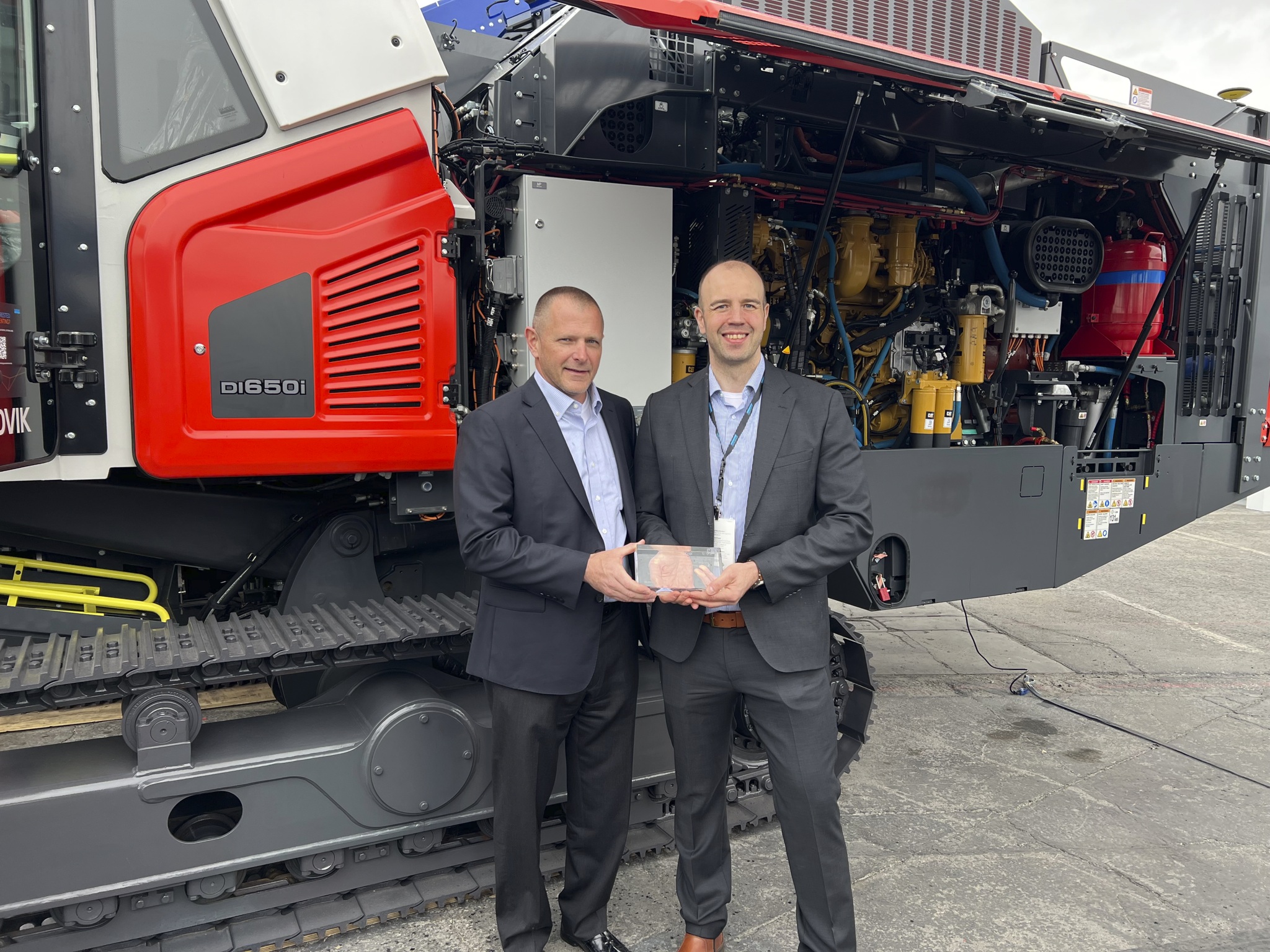 Throughout the world, Cat engines reliably power thousands of unique applications for many of the leading original equipment manufacturers (OEMs). From 0.5 to 32 liter, Cat engines take on the many challenges thrown at them, which is why they are designed to power the biggest, toughest machines in harsh environments.
It's that exceptional performance and reliability that has led Sandvik Mining and Rock Solutions to choose more than 10,000 Cat engines, from across the power range, for installation into their drilling machines and equipment.
Across the wide range of equipment in its portfolio, Sandvik Mining and Rock Solutions uses the Cat C2.2, C3.6, C4.4, C7.1, C9.3B, C11, C13, C13B and C15 industrial engines to provide the dependable power it knows its customers have come to rely on.
The significance of the 10,000-engine milestone was celebrated at ConExpo-Con/Agg with representatives from both companies coming together to recognize their collaborative approach, along with that of the Finnish dealer Cat Avesco.
"We have worked closely with Sandvik for many years, to provide dependable, productive and sustainable power for many of their business units," explained Caterpillar EAME Sales Manager Gary Jones. "Where the mining and rock solution part of the business is concerned, we and our dealer Avesco, have built a close working relationship with Sandvik to understand more about their performance requirements for efficiency, productivity, and reliability, and provide the right support, wherever and whenever it's needed."
Jarno Viitaniemi, product manager for the Surface Drilling Division of Sandvik Mining and Rock Solutions in Finland said, "There are many reasons why we have installed 10,000 Cat engines in our drilling machines and equipment. From the Cat extended service cycle, to extended warranty packages and availability of parts and service from a global network – all these factors give our customers extra assurance when they purchase our equipment. The fact that Cat machines are already present in many of the mines our customers operate is another advantage, as is the successful collaboration with Finnish Cat dealer Avesco and the track record of previous Cat engines used in other Sandvik equipment. We look forward to our continued collaboration."