Your Employees Are The Customers Of Your Management And Leadership Skills.
By Steve Schumacher
In this current atmosphere of mass resignations, people seeking more flexibility in jobs and difficulty filling positions, leaders are looking for techniques that keep employees motivated, productive, and willing to stay with the company. This has always been true, but the need for those techniques is exponential these days.
Historically, employees have been perceived as serving the needs of the company and its leadership. As time has gone on, companies have realized the huge asset that engaged employees can be. Thankfully, companies have worked hard at engaging employees and developing their skills and abilities to benefit the company long-term.
I am not literally saying your employees are your customers. I am saying that you will be a more effective leader if you have the mindset that you are delivering management and leadership services to your employees. In return, they will give you trust, motivation, productivity, quality, and timeliness in their work.
Leaders with a customer service mindset do things like this:
Build relationships. Just like money-paying customers, employees that can trust you as their leader will work hard to exceed expectations for you. The first step in building those relationships is developing trust with employees. Trust is only built by being together in person. Talk to your employees about their families and personal interests. Work hard to remember their names and details about them outside of work.
Discover expectations. Be very clear about what your employees expect from the job they have been hired to do. Is money the main thing? Advancement? Flexibility? You would not expect to meet external customer expectations without knowing what they are. The same goes for your employees. Do employee surveys and focus groups so they can give you feedback. Set the expectation with managers and supervisors to do the same since they are closer to the employee base.
Review the tools you have. Do an inventory of what leadership/management skills you have available to you. Things like giving feedback, positive reinforcement, coaching, mentoring, giving direction, correcting, collaborative goals, etc. Brush up on each one of them to ensure that you are delivering them most effectively. Keep in mind that all employees need these things from their leaders. Some people need them more frequently than others, though. The important thing to understand is that your employees, just like external customers, have expectations that you deliver what they need.
Put your tools to work. With your customer service mindset, a refresh of your management tools, and knowledge of what your employees want and need, it is time to put your plan into action. The basic management tools are not rocket science. They are behaviors that we know intuitively are the right things to do as a leader. Just like any other good habit or behavior, you need to make sure you do them regularly. When you start treating your employees as customers, it will become contagious and they will look for you to keep doing it. Set expectations with the rest of your management team that they will follow your lead. Build progress reports into your leadership team meetings and hold each other accountable to make sure the implementation gains traction and becomes part of the culture.
Put metrics in place. Just like measuring success with external customers, you need to measure how effective your efforts are at treating employees like customers. Some examples include employee satisfaction surveys, exit interviews, employee absenteeism and turnover, and anecdotal feedback from employees. If you and your leadership team are truly committed to this kind of leadership culture, you should expect to see improvement in more traditional metrics like productivity, quality and timeliness.
Ask for feedback. Experienced salespeople know that they need feedback from external customers so they know if they are below, meeting, or exceeding expectations. When you are dealing with employees and treating them like internal customers, you still need feedback on how you are doing as their leader. In my experience, employees are hesitant to give their leader direct, specific feedback. That is especially true if the feedback is negative. You must make it safe for employees to give you feedback. Let them share anonymously and look for things you can improve.
In this environment of employees questioning their careers and resigning in big numbers, it is important that leaders create an environment where employees feel like they want to stay and be loyal. A good way to create that environment is to think, and act, like your employees are customers.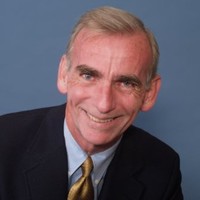 Steve Schumacher is a management consultant, trainer and public speaker with more than 25 years of experience in numerous industries throughout North America, including aggregates operations. He can be reached at [email protected]