I will achieve a certain vaunted double-digit milestone this year: attendance at 10 ConExpo-Con/Agg shows. To be fair, my first show was before the merger, it was just Con/Agg at that time, separate from ConExpo. The show was held in the Houston Astrodome in 1988. But I say it counts. The first combined ConExpo-Con/Agg was held in Las Vegas in 1996, and I was there.
Looking back, I have seen a lot of technology evolve. And oddly, I have seen a lot of things stay pretty much the same.
When I first started covering the aggregates industry, all the talk was about these newfangled computers and plant automation. Using technology to plan quarry blasts, crushing layouts and monitor plant operations were the new big things. Heck, aggregates producers all of a sudden could design entire quarries and reclamation plans on a computer screen.
Innovations in loader technology, blasthole dewatering, new formulations of rubber and enhanced abrasion-resistance methods were being introduced. Aggregates producers were struggling to wrap their brains around it all.
Some things remain pretty much the same when you look at them today. Crushers still crush – in fact, a lot of the crushers sold in the 1980s and 1990s are still out in the field – and the liners still wear out. Pulleys and idlers still help drive conveyor belts and there is still a lot of wire screen cloth out there.
When you consider this year's show, and the technology being introduced, it is amazing. The evolution of electric loading and hauling equipment, mobile crushing, high-performance tires, fleet management, water-control systems, the Internet of Things, AI and Cloud-based functionality are all challenging aggregates producers to think outside of the box.
Every three years, aggregates producers get a chance to see the emerging technology of the moment right before their eyes and decide where it fits in to their operations. That's how the future will be built.
To everyone, especially all of us "Repeat Offenders," I say, have a great show!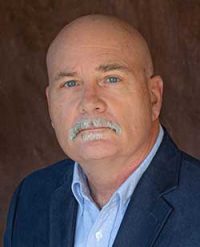 Mark S. Kuhar, editor
[email protected]
(330) 722‐4081
Twitter: @editormarkkuhar