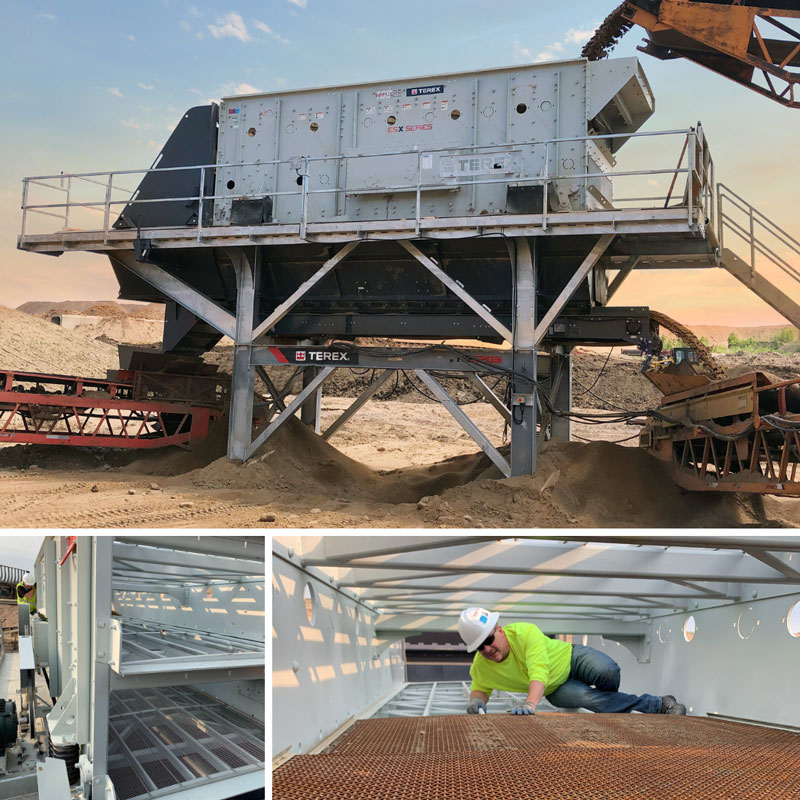 Terex MPS (Materials Processing Systems) has launched the new Simplicity ESX "Extra Clearance" Series Horizontal Screen. The screen, along with the experienced Terex MPS team will be on display at ConExpo-Con/Agg's outdoor Silver Lot, booth S-5435, March 14-18, at the Las Vegas Convention Center in Las Vegas.
Russ Burns, sales director Terex MPS, said, "We are excited to meet with our customers and distribution partners at ConExpo-Con/Agg and thrilled to be launching this new unit at the show. It illustrates our future product road maps, which focus our efforts on offering customer solutions that are safe, reliable and provide dependable production" Simplicity ESX Extra Clearance Horizontal Screen
The ESX Series Horizontal 6 x 20, triple-deck screen is the newest addition to the trusted range of screening solutions by Simplicity. The elliptical stroke, "Extra Clearance" ESX Series screen has taken the legendary oval stroke screen to the next level.
The increased clearance between the screen decks, compared to traditional horizontal screens, with a 23-in. wide opening between top to middle deck and a staggering 27.5-in. between the middle to bottom, provide easy maintenance access to the media. Along with upgrades to the drivetrain and suspension, ensuring this screen still has the performance that customers expect from a Simplicity screen.
The ESX Series is outfitted with the latest design techniques and advancements utilizing state of the art engineering and production processes. Engineered to improve safety and maintenance, designed to meet the most demanding applications and backed by industry leading experience. It is built stronger, runs smoother and will give customers peace of mind by providing industry leading durability.
Burns continued, "Our experienced engineering team has designed this with the user in mind. Whether you are installing urethane media or specialty wire cloth, we have you covered with space large enough to inspect and replace any type of media you prefer, safely and with ease."
Terex MPS, www.terexmps.com