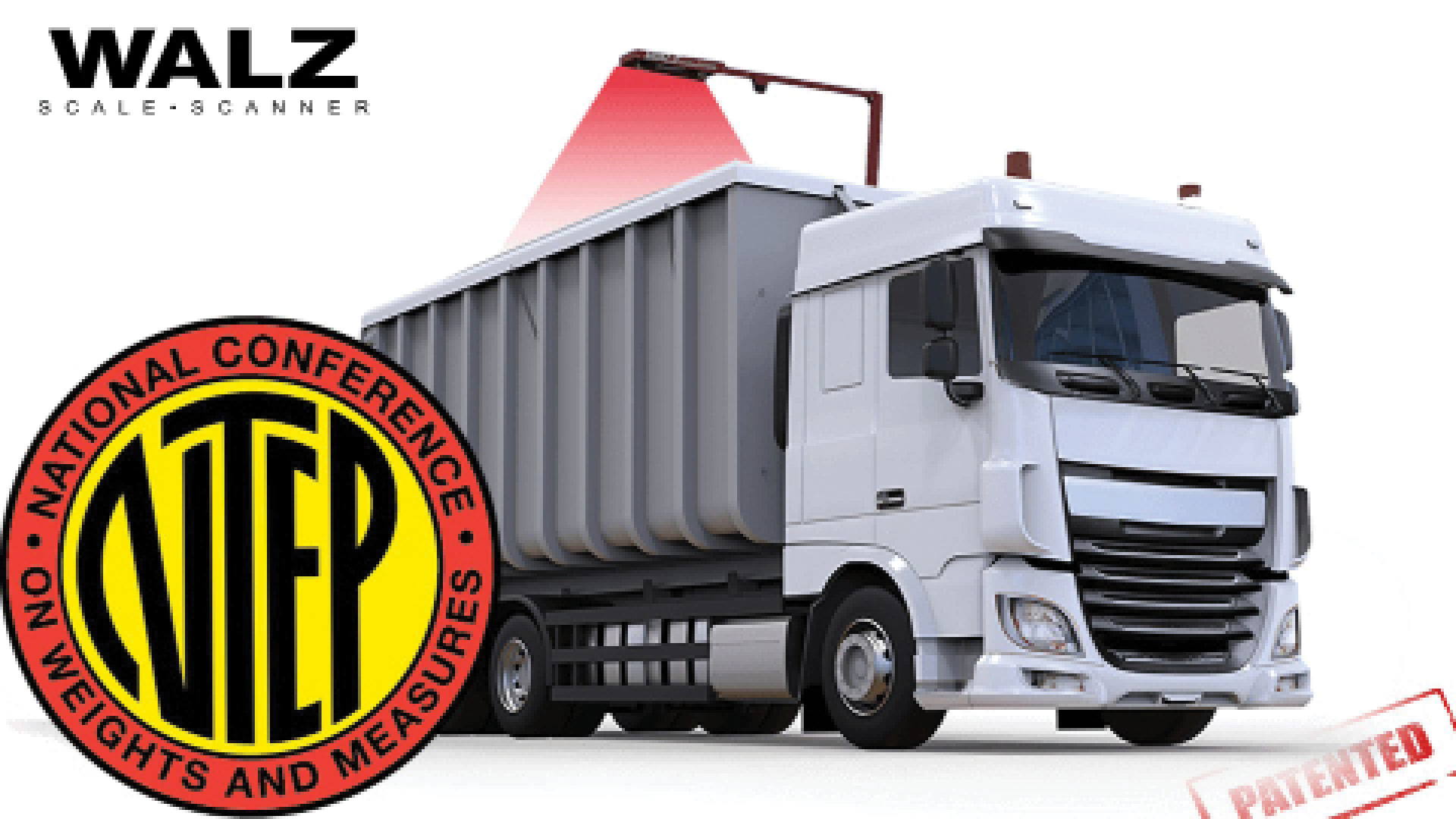 Walz Scale has achieved National Type Evaluation Program (NTEP) Legal-For-Trade approval for its Walz Scanner Solution. "As the first company to achieve this certification we have proven without a doubt that the Walz Scanner is the only and most accurate NTEP-certified volumetric scanning system available," said the company's Matt Walz.
The Walz Scanner System provides NTEP-certified volumetric measurement for bulk material movements for both truck and rail applications.
"Until today, our customers were forced to utilize a truck or rail scale for trade-approved operations," Walz said. "Now, they can work in volume and better serve their customers."
Why does this matter? Operations can now legally buy and sell product in the actual unit that they work in.
No more conversions from the volume needed for a job to "tons I have to buy."
No more charging extra for wet heavier material at the truck scale.
No more paying $100,000 and loosing precious real estate to install a truck scale or rail scale.
No more stopping at the scale.
The Walz Scanner system works in-motion with certified speeds up to 10 mph.
Prior to this development weights and measure handbook HB44 had no approved method for the selling or buying of bulk materials by volume. Although HB130 mentions materials that must be sold by volume, the technology did not exist to actually have an approved method for this, the company stated.
"Our technology now allows for the certified verification of accuracy for volume measurement," Walz said. "We have achieved this approval through the MDMD section of HB44. This is the section that covers dimensional measuring devices, like freight dimensioning for boxes and pallets. This is a big development for aggregate and earthmoving operations that previously were forced to work with weighing devices. Now they can sell and buy material legally by volume."
Walz Scale, www.walzscale.com