Charlie Luck Talks To Rock Products About Luck Companies' 100 Years Of Powering Possibilities.
By Mark S. Kuhar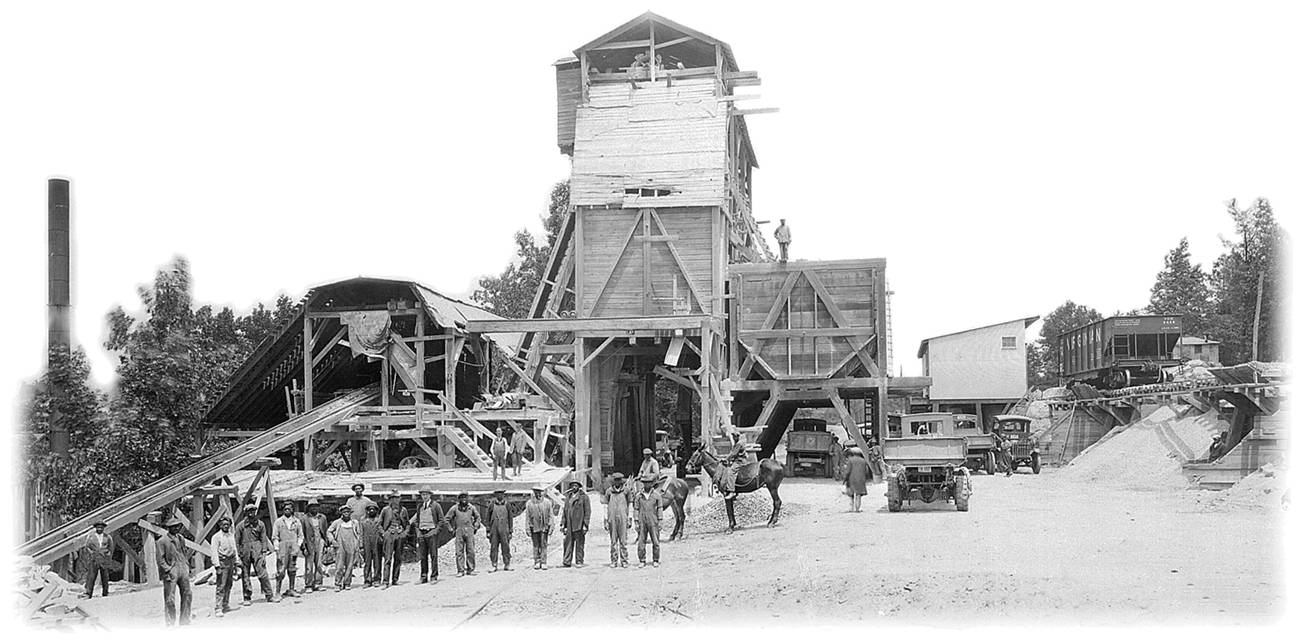 In 1923, Charles Luck Jr. opened a crushed stone operation, Sunnyside Granite Co., in Richmond, Va. One-hundred years later, Luck Companies is the nation's largest and fastest-growing family-owned and operated producer of crushed stone aggregates and environmental performance products through its Luck Stone, Luck Ecosystems and Luck Real Estate Ventures divisions.
"As we mark our 100th year in business, our success has been fueled by people who embody tremendous pride, deep caring for each other, world-class innovation and a commitment to our values and beliefs," said Charlie Luck, CEO of Luck Companies and grandson of the founder. "Our business is aggregates, but people are our purpose. We have never wavered from our commitment to powering possibilities for associates, customers and communities."
Luck Companies takes pride in the people-first perspective that has been embraced by three generations of leaders: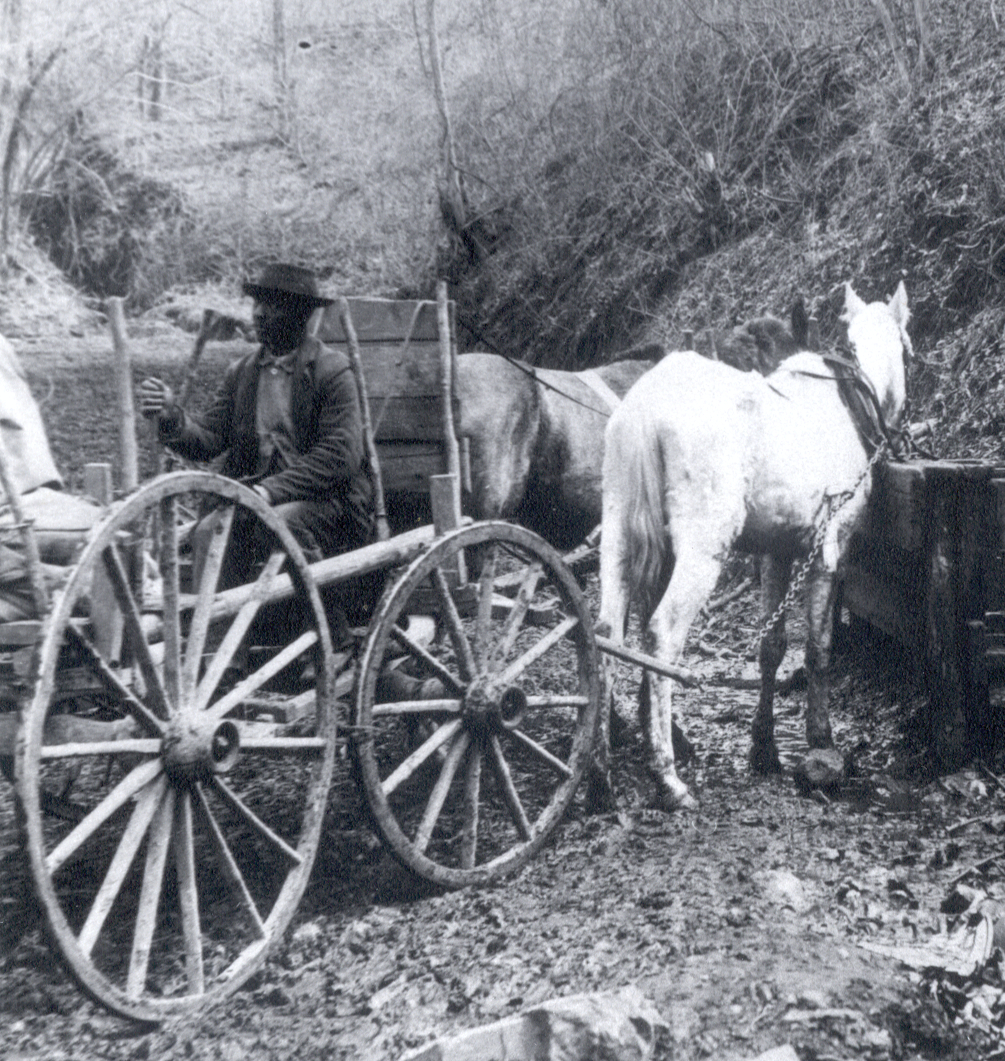 Charles Luck, Jr. was known for saying, "If you take care of your people, they will take care of you."
Charles Luck III, who led the company from 1965-1999, expressed that same belief through the company's slogan and promise to people: "We care."
Charles "Charlie" Luck IV broadened the scope of the company's mission by stating, "We will ignite human potential through Values Based Leadership and positively impact the lives of people around the world."
Success From the Start
Charlie Luck has accomplished much in his tenure as the current president of Luck Companies, but his greatest achievement just may be continuing, and successfully building on the success and commitment of the Luck family leaders that came before him.
"My grandfather was 26 years old in 1923 and he started the company with the Sunnyside Quarry site in Richmond, Va.," Luck told Rock Products in an exclusive interview. "He purchased a team of mules and had a team of hard-working associates in the quarry. They used to crush the stone initially with dynamite and then they went on to hand-load broken stone into mule drawn-carts. In those days, you basically dumped baskets of stone into a steam-powered crusher and then a bucket elevator would take the material up to a barrel-type screen; and it had holes in the barrel for sizing. A good day of production was 100 tons of stone. It was very labor-intensive work.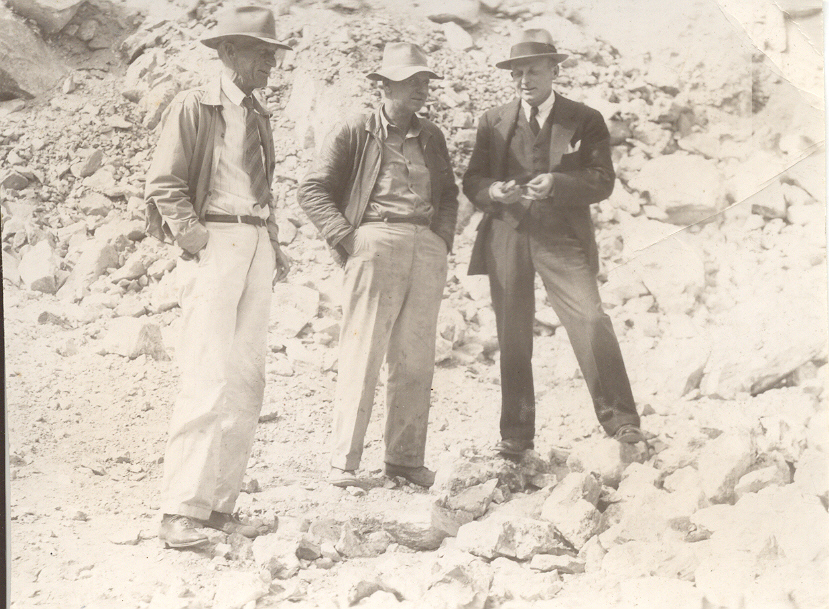 "The whole idea of making it to 100 years is amazing, there's so many minefields for families and for business," he continued. "The two biggest reasons families do not make it from generation to generation is a lack of trust and communication. We have worked very intentionally in these areas for the last 15-plus years. I also have to recognize that my father and grandfather spent a significant amount of time, energy and resources trying to ensure the success of every generational transfer so that transitions were as uncomplicated as they could be.
"Over the 100 years, we have been in business there has only been three people in the president's seat," Luck said. "My grandfather led the company for about 30 years; my dad also led it about 30 years; and I have been here about 30 years myself. My son Richard, who currently serves as the vice president of Luck Stone's Central South Region is the fourth-generation family leader to join the company. Richard and I are doing some great work together to ensure his transition to president in the next few years."
Some may think that being named Luck means you get handed executive privilege, Charlie Luck begs to disagree.
"I started pushing a broom when I was 12 years old in the summers here at the quarry," he said. "I loved being around the mining environment. I learned a lot at a young age. But I will say my first passion was racing motorcycles and that eventually turned into NASCAR and racing cars until 1986 when I stopped racing and started our training program in northern Virginia. From then on, I would say that that my passion for our company and our industry just exploded."
Over the years, Luck Companies has established a sizable footprint that currently extends throughout the Southeastern United States with operations in Virginia, North Carolina, South Carolina and Georgia. A robust team of approximately 950 associates prioritizes people, performance and growth while keeping their mission of "igniting human potential and the values of: Leadership, Commitment, Creativity and Integrity at the forefront.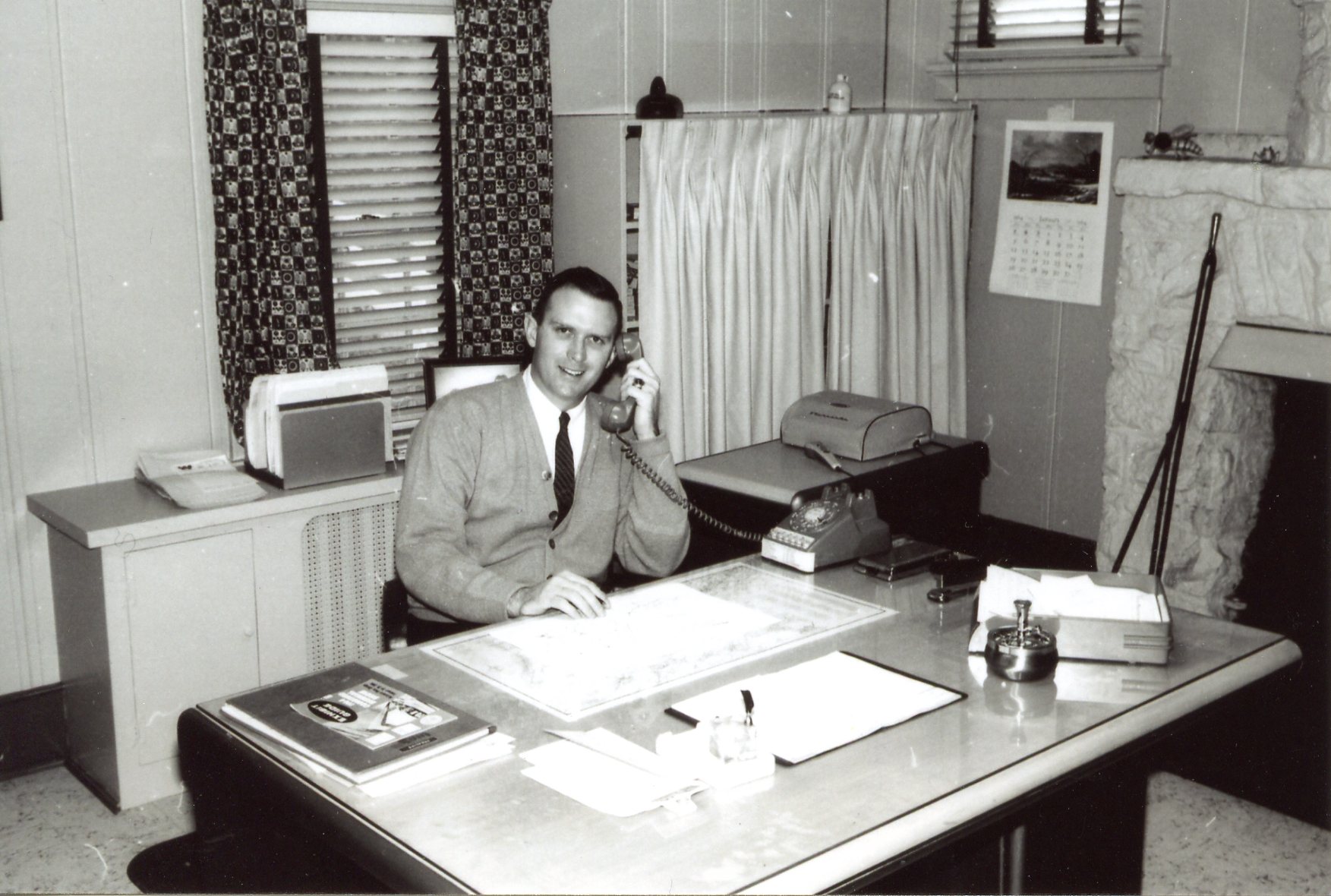 Planning for a Celebration
Luck Companies has a lot planned for the 100th anniversary. They didn't just start thinking about the significance of the milestone yesterday.
"We started planning two years ago for this year and we decided that we wanted to do something that was really about our people, about our customers, about our vendors and key stakeholders in the community," Luck stated. "It will be a 12-month celebration and that will embody things like the initial kickoff that just took place within the company, touching all 950 associates. We have asked our associates to share their goals and dreams; we have had retirees come back for interviews about their achievements in the past; we have gone to customers and asked them to participate in the celebration by telling their stories – where they started, how they've grown and what drives them. We will also be holding special gatherings for our associates, customers, and partners throughout the year."
As part of the 100th celebration, Luck Companies also believes that giving back to the community is important part of their story. "My grandfather bought the first ambulance for the fire company just down the road from our Boscobel Plant," Luck said. "Philanthropy is something that we will be investing in heavily with our associates, and will be engaging in with our communities, through a number of different initiatives in 2023.
"At the end of the 12 months, we believe and hope that people will say this is an incredibly thoughtful approach to a centennial celebration," Luck stated. "We hope this inspires other companies to focus on the success of others and celebrate people in this way, versus just listing all their accolades or their history. For us, this is much more about what our company believes in: igniting human potential. At the end of the day, we think this is going to be more lasting and more meaningful and the impact on people's lives will be much bigger and better."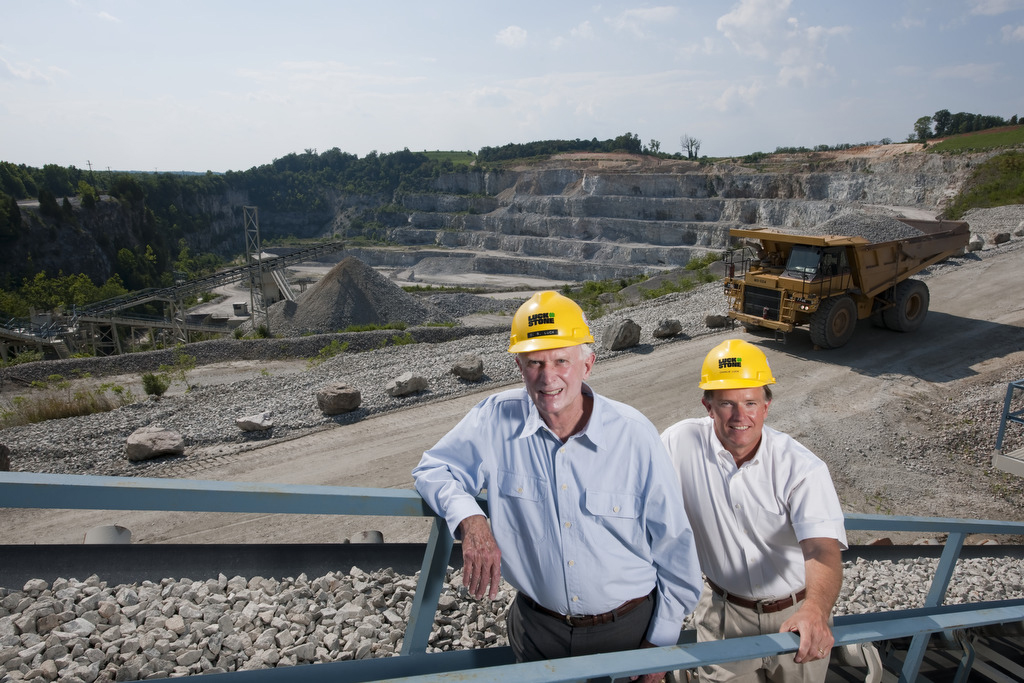 Celebrating People
People are certainly top of mind when it comes to celebrating their anniversary. Luck Companies' history is built around a culture that empowers people and nurtures success.
"If you start with the mind of the person and their ability to envision a different and better future there's so many different ways that people do that," Luck said. "Listening to our customers and finding out what they really need is one way. I also believe a company has to really maintain its culture. Technology will continue to shift and change, strong and weak economies will continue to shift and change, different product specs will shift and change and we will continue to adapt and respond to these things. But the most precious thing that our company has is our culture, our set of beliefs and values. These are the things that are timeless and will not shift and change. When you look at companies that are 100 years and older, they have a deep, enduring, clear mission and values. Our mission is igniting human potential through Values Based Leadership to positively impact the world; and our four values – Leadership, Integrity, Commitment and Creativity – and the behaviors that are underneath them, are the bedrock of our company."
While the aggregates industry has often cited the need to get young people into the business and hire competent people, Luck Companies can count on its focus on Values Based Leadership to drive the success of its next 100 years.
"What people are looking for is a bigger social difference; a bigger contribution to society and they want to see that clearly stated," Luck said. "Crushing rocks and being profitable is not enough. I believe that every company needs to revisit their mission. They need to revisit why they exist and if you just exist to take care of customers and make money you are not going to be attractive to people looking to join a company and build meaningful careers. More than 10 years ago, we changed our mission from being about rocks to being about people. Igniting human potential through Values Based Leadership and offering development opportunities to associates beyond technical training, has made us a very attractive place to come to work. We are able to attract talent and have fewer open positions on a regular basis compared to other companies. I definitely think we're ahead of the curve on that."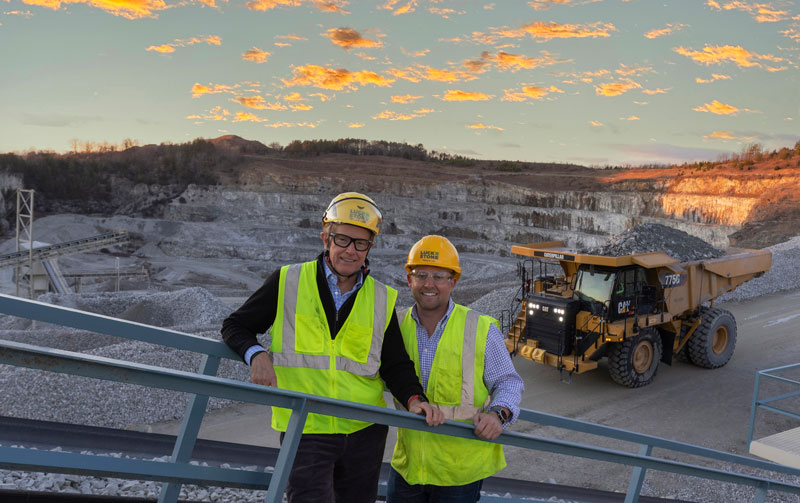 Looking Back and Ahead
Things were certainly different when Charles Luck, Jr. founded the company 100 years ago. What would he think about the company today?
"Well, I believe he is in heaven looking down so I think he has full visibility to what's going on here and I think the buttons are popping off of his coat and that he is so excited and thrilled," Luck stated. "My grandfather and my father set the foundation that has allowed us to get to this place and both of those men were people-oriented first – they both believed, as I do, that when our associates are empowered and have the right tools, equipment, and resources, they can do extraordinary things. In my dad's later life he repeatedly would talk to our leadership team about how impressed he was with our progressiveness and innovation. My dad and I worked together closely from 1995 until his death two years ago, and he was so trusting and enabling of my leadership. He never once told me during that entire window that he would not allow us to explore something. He would ask questions and he might say, 'I think you need to do more work in a particular area.' He was incredibly supportive in a role where he could have been the opposite. His mindset and my grandfather's mindset are alive and well today."
The next generation is waiting in the wings.
"We deeply believe that our focus on igniting human potential will continue to generate exceptional results. When we focus on that, we unlock all types of innovations and solutions that ultimately end up positively impacting our associates, our customers and the communities in which we operate," said Richard Luck, vice president of Luck Stone's Central South Region and fourth generation family leader at the company. "As we continue to grow, we will honor our 100-year legacy by working alongside our customers and communities, as we have done since 1923, to build a strong future woven with possibilities for generations to come."
A Digital Celebration
To commemorate Luck Companies' historic centennial all year long in 2023, the company has developed a series of interactive digital experiences to share the celebration with associates, retirees, customers and communities throughout the organization's footprint. 
For 100 years, Luck Companies has been about people: powering possibilities for associates, customers and communities, and continuing to make a positive impact on the lives of others for generations to come.
A special website, www.LuckCompanies100.com, invites everyone to explore highlights of the company's 100-year history and leadership, and to enjoy heartfelt stories from customers and community partners who have held longstanding relationships with Luck Companies.
"As we mark our 100th year in business, I'm humbled by the dedication of so many who have made this milestone possible," said Charlie Luck, president and CEO, Luck Companies. "Together, we have built this company on the belief that people are our purpose, and every one of us has the potential to make a positive impact. Thank you for joining us to reflect on our shared history, celebrate the impact we've made together and look ahead to a future woven with possibilities."