Mid-States Materials Demonstrates Stewardship Of Its Lands As It Garners A Second National Award For Its Reclamation Efforts.
By Therese Dunphy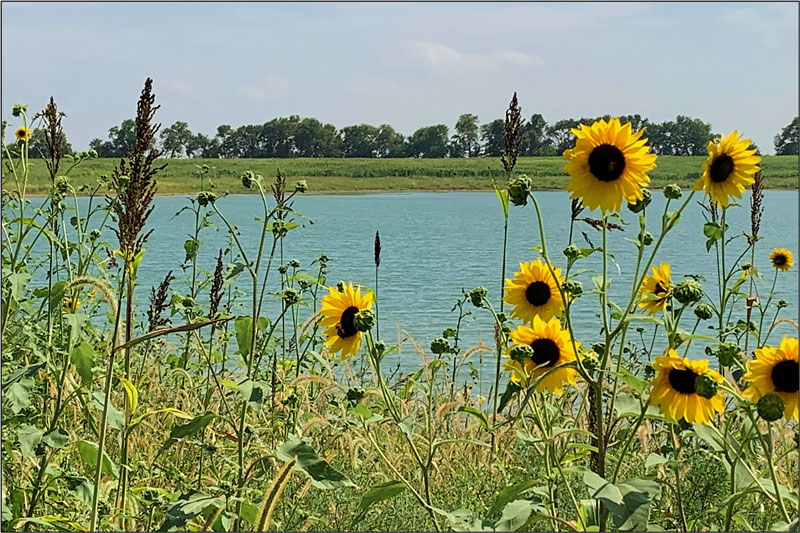 Mid-States Materials LLC, a division of Topeka, Kan.-based Bettis Companies, works with the owners of its leased mineral reserves to create projects that not only produce much needed construction materials, but also demonstrate that mining can co-exist with other land uses.
In recognition of its efforts, the company has received not one, but two awards from the National Association of State Land Reclamationists (NASLR). The award recognizes companies and individuals who achieve outstanding and exemplary achievements in the reclamation of mined land, as well as promote the awareness and exchange of information for quality reclamation and environmental stewardship.
The company's Lecompton, Kan.-based Big Springs Quarry won the award in 2018. In 2022, its Plummer Creek Quarry, in Scranton, Kan., received the recognition. The two operations have also earned the Kansas Governor's Mined Land Reclamation Award four times: in 2011, 2013, 2017 and 2021.
"We continuously strive to be the model for the industry," said Nick Jackson, environmental specialist with Mid-States Materials. "Extracting the resources for growth here in the present, to provide a thriving future when we leave."
Leveraging Lessons Learned
With the Big Springs Quarry, Jackson said the company achieved a breakthrough in restoring the native prairie, as well as bringing back waterfowl. It planted more than 900 trees for quail and pheasant, and stocked more than 100,000 fish. 
"At our Plummer Creek project, we have undertaken a project on a much larger scale by returning it to farmland," he explained. "This project presented us with an opportunity to perform a reclamation different from our typical methods. Our focus was returning the land to a productive agricultural asset for the landowner and to demonstrate to future landowners we can return the land back to a productive state."
Topsoil conservancy was a very large priority in that project, while a secondary goal was to create a water feature that would create an environmental solution to fertilizer runoff. Of the 100 acres reclaimed, 85% was restored to cropland and 15% was formed into lush wetlands habitat.
To protect the agricultural value of the land, topsoil removed prior to the beginning of the mining process was built into berms around the property and seeded with deep-rooting native grasses to prevent the nutrients from leaching out.
Working With Landowners
Both the Big Springs and Plummer quarries are mined in phases, with reclamation taking place as each phase is completed. "We work with the landowner and coordinate with them to select an area they would prefer having as finished land for farming and then give us a direction on where we can create a water feature," Jackson said. "It's site specific as we go along, as each site has a different geology."
Mid-States' Buck Crumley, northern mines manager, keeps in contact with landowners throughout the mining process and guides crews on reclamation. Jakob Studer, foreman of the dirt crew, is also a key partner. "He and his team did an excellent job of getting the topsoil put back in and preventing any erosion," Jackson noted. Finally, he credits the company's EHS team with getting seeding done in time to work with the rain season.
Fostering Industry Pride
While those berms used to protect the topsoil can often shield an operation from public view, Jackson encourages his peers to be as transparent as possible with landowners as well as the public. He posts on social media to acknowledge the work that goes into the mining and reclamation process at his sites. 
"Everyone should be proud of their work," he said. "I'm hoping everyone gets creative with these projects and shows that we can put the sites back together when we're done. It wouldn't hurt to have a little friendly competition between the industry to see who puts in the hard work to create an outstanding project at the end of it."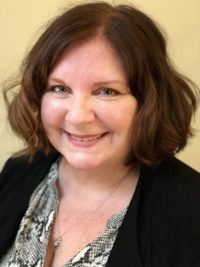 Therese Dunphy has covered the aggregates industry for nearly 30 years, while also serving multiple roles as a public official. As the owner of Stone Age Communications, she provides communications consulting services to help aggregate producers build stronger relationships within the communities they serve. She can be reached at [email protected].