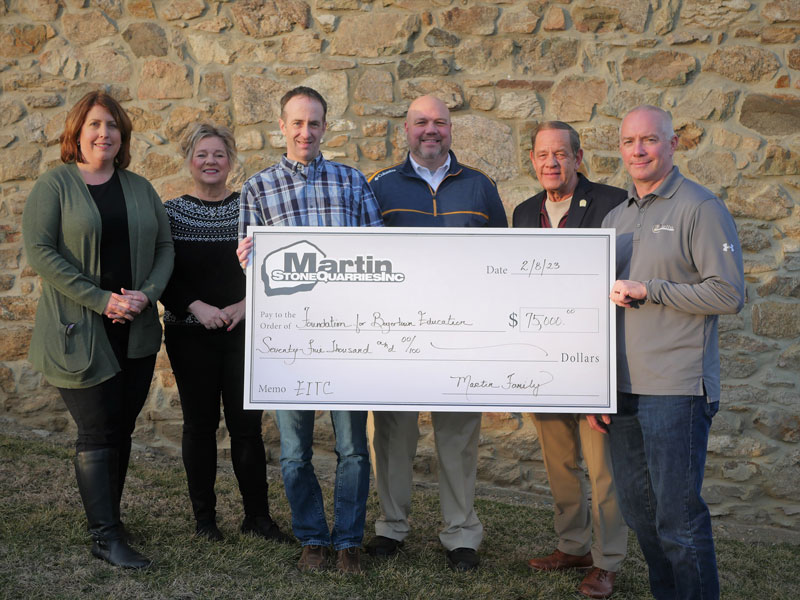 Martin Stone Quarries inc., Bechtelsville, Pa., has donated $75,000 to The Foundation for Boyertown Education, the single largest donation the group has ever received.
Rod Martin, president of Martin Stone Quarries Inc., has deep ties to the Boyertown Community. A lifelong resident, he has experienced life as both a student and a parent in the Boyertown Area School District.
"When I first saw the email come through, I had to read it again," said Amy Muzopappa, executive director of the foundation. "I thought maybe I was seeing too many zeroes. It's an incredible gift!"
The donation, along with other Earned Income Tax Credit donations, enables the foundation to cover the cost of programs designed to encourage the next generation to pursue Science, Technology, Engineering and Math (STEM) pathways.
The programs, equipment and projects funded by the Foundation span all levels from pre-K to high school. Some past examples of foundation impact include: Enhanced programs in the Arts & Music Departments; Innovative upgrades to the Technology and Science Departments; and Creation of a Life Skills program, just to name a few. There is not one student that comes through the Boyertown Area School District that has not been positively affected by the foundation.
The Foundation for Boyertown Education relies on donations to continue to advance its programs. Since 2013, the foundation has provided nearly a million dollars in innovative teacher grants to benefit students in the Boyertown Area School District.