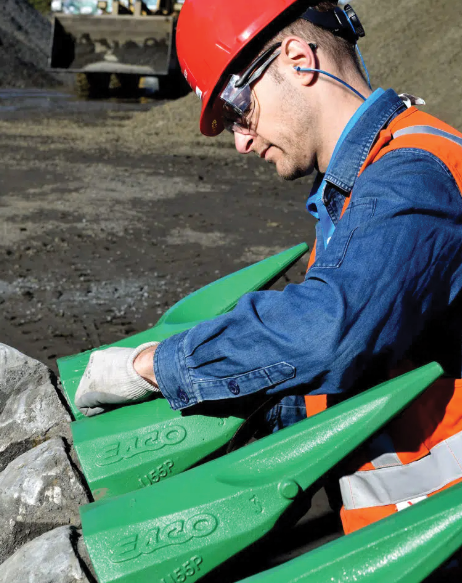 Weir Esco offers Ultralok high-performance tooth systems for the earthmoving industry. The cost-efficient, low-profile Ultralok tooth system performs in a full range of machine applications. The integrated lock makes it a true two-piece system, reducing inventory over traditional three-piece systems.
The Ultralok system includes a comprehensive package of points and adapters for 6- to 75-metric-ton excavators and 1.8-to 12-cu.-yd. class wheel loaders.
Ultralok – Simple, easy and safer.
Integrated lock means no pins to order, lose or mismatch.
Points are easily installed and removed with a simple pry tool.
Minimal downtime between replacements.
Using the Ultralok system results in increased productivity with less maintenance.
A better operating cost position and increased profits.
Greater success in obtaining job bids while maintaining profitability.
Reliability provides more machine uptime to complete jobs on time.
Hammerless and safer.
Fast field replacements – just click and dig.
Weir Esco, www.esco.weir