With 187 years in business, McLanahan Corp. is still providing innovative solutions and is set to return to Las Vegas for ConExpo-Con/Agg with first-time equipment displays alongside its entire family of companies, including Eagle Iron Works, Anaconda and first-time exhibitor RubbleCrusher.
At booth C31372, McLanahan Corp. will showcase a Horizontal Screen Over Screw Portable Plant for the first time at any trade show. While this is not a new piece of equipment for McLanahan, it is a highly demanded configuration that the company's dealers requested be on display due to its popularity.
This configuration can be hauled using a semi-truck, showing the simplicity of setup at any operation, as well as the convenience of easy transportation between sites. This portable plant features all McLanahan designed and manufactured major equipment pieces, which means customers are getting the same field-proven, heavy-duty equipment that is often used in stationary set ups in a compact, portable unit.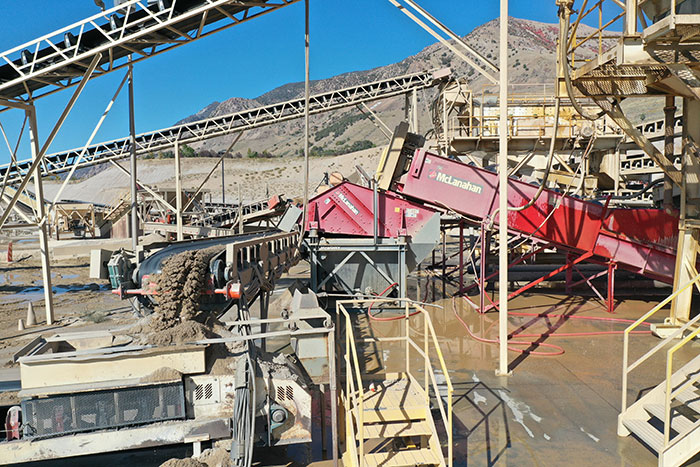 In conjunction with the portable plant, McLanahan will display its UltraDRY Dewatering Screen in the booth. The UltraDRY is a modular, skid-mounted McLanahan Dewatering Screen that can be added to a new or existing system to create a drier, ready to sell product that has been known to come off the dewatering screen at a moisture content as low 7%. As a skid-mounted plant, it can also be used in conjunction with equipment like the portable plant and easily transported between sites as well.
McLanahan will also have a variety of displays showcasing its washing equipment, crushers and screens, tailings management solutions, pumps and more – all of which have the goal of helping producers meet the challenges and demands of their ever-changing industries.
With a complete product range, an experienced process team, and a strong, local dealer network, McLanahan is committed to giving its customers solutions that are going to maximize their production and profitability.
McLanahan, www.mclanahan.com