Market forces rooted in the Buy Clean, Carbon Neutrality, LEED v4 and Net Zero movements have spawned an important new web portal, Construction Materials Carbon Management or (CM)2, at www.cmcarbonmanagement.com. The site was recently launched by SEMCO Publishing, parent company of Rock Products; and will be co-edited by me and Don Marsh, editor of Concrete Products.
The portal follows cement, concrete and steel producer progress in lowering the carbon dioxide emissions factor, or embodied carbon, associated with structural elements for commercial and residential building or heavy/civil work.
(CM)2 covers cement, cast-in-place or precast concrete, and concrete reinforcing or structural steel production and practice. Content focuses on processing or manufacturing measures that lower the emissions factor in Environmental Product Declarations (EPD) and Scope 1, 2, 3 emissions reports abiding ISO 14025 and GHG Protocol standards. EPD submittals and Scope 1, 2, 3 emissions data increasingly accompany public or private construction contracts and corporate sustainability reports.
Carbon reduction measures pervade the North American cement, concrete and steel production landscape. (CM)2 shows the potential that renewable energy sources, fossil fuel alternatives, concentrated solar power and heat battery technology hold for lowering the carbon factor in cement and steel. We will also demonstrate how aggregates and concrete producers, working with upstream and downstream partners, are significantly cutting the carbon intensity in finished structures.
"The pace of carbon accounting and disclosures has stepped up considerably as evidenced in contracts for private owners no less than Amazon, Microsoft and Meta Platforms," Marsh said. "On the public side, we see embodied carbon-rooted rulemakings, research & development funding commitments and procurement guidelines or mandates from the U.S. Departments of Defense, Energy and Transportation, the Environmental Protection Agency and General Services Administration."
The (CM)2 content team is dedicated to reporting on equipment and technology; federal, state and local policy; and market mechanisms behind what amounts to a "race to the low end" of embodied carbon scales.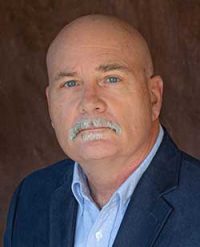 Mark S. Kuhar, editor
[email protected]
(330) 722‐4081
Twitter: @editormarkkuhar