By Matthew Armstrong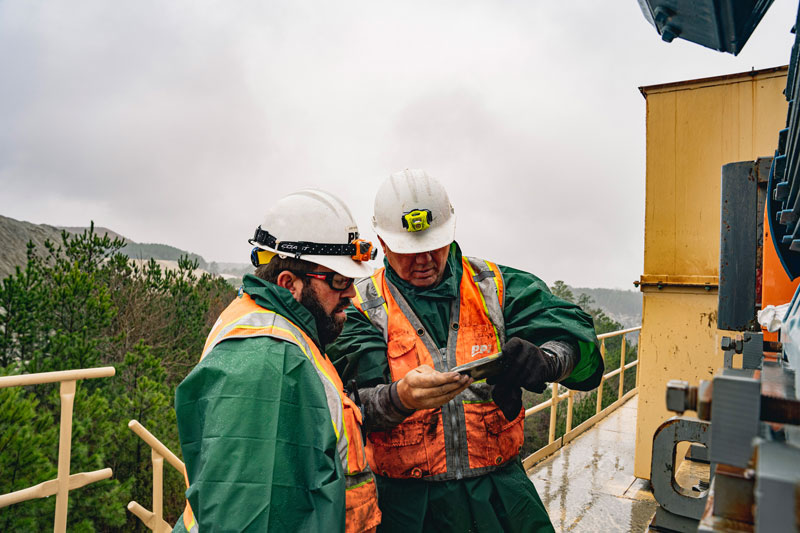 As infrastructure demand increases, so does the need for building materials. Now more than ever, producers must evaluate their operations and ensure they are equipped with the right tools to maximize their production.
Here are three considerations to improve an operation's efficiency and profitability courtesy of MAJOR.
Prioritize Productivity for Profitability –While often overlooked, screen media is a critical factor when evaluating screening efficiency. Where most screen media fall short is in delivering efficient stratification. High-vibration wire screens, on the other hand, are strategically designed to promote material stratification and offer exceptional screening performance.
The unique high-vibration movement accelerates material stratification, causing coarse material to quickly rise to the top of the material bed. Fines and near-size material meets the screen much faster which reduces material recirculation to the crusher and prevents lost revenue and expensive replacements down the road.
Issues like blinding, pegging and clogging will also diminish an operation's profitability potential. While some screen media is tapered to try to mitigate these problems, their design often limits the extent to which they can resolve severe issues. High-vibration screen media was designed to combat these common challenges. Its independent wires offer high frequency vibrations from hook to hook that prevents material from settling in and on the screen panels.
Utilize Vibration Analysis – Screen boxes and screen media in particular take on a lot of day-to-day stress which means staying on top of maintenance to prevent costly downtime is crucial. Producers can use vibration analysis technology to get the information they need to prevent unforeseen breakdowns, as well as optimize their vibrating screens for maximum performance. Vibration analysis technology gathers data on the screen box by measuring parameters like g-force, stroke, rpm and, in some cases, lateral movement, a measurement not offered by many alternative vibration analysis systems. This allows producers to fine-tune their machine for maximum productivity. If questions come up or further analysis is needed, working with a trusted manufacturer to analyze test results will maximize productivity.
Partner with a Reliable Manufacturer (OEM) – Partnering with an OEM for a custom-fit screen is an important step towards maximizing profits. From troubleshooting and diagnostics to understanding the correct installation of screen media, a reliable manufacturer will be with you every step of the way. When it comes to maintenance or training, manufacturers often offer the service either through site visits or via a nearby dealer. The benefit will be a crew with shared knowledge of proper installation and maintenance that could be worth thousands in unexpected downtime prevention.
Boosting profits is always a topic for discussion when it comes to staying competitive in the industry. Investing in high-vibration screen media will help achieve heightened material stratification, improved material quality, and ultimately, more profits.
Matthew Armstrong, is business development analyst for MAJOR.
Crushed Aggregate Recycling
Crushed aggregate recycling can be reused in driveways, pathways, garden beds and more. However, depending on the type of material, different screening issues can occur. Here are two examples:
Crushed concrete: wet operating or feed conditions do not make a significant impact on productivity.
Recycled gravel: the smaller particle sizes allow for lighter wire diameters to be utilized.
Each recycling application is impacted by different variables that require its own configuration of screen media, which makes it critical to work closely with a screen media manufacturer or certified local dealer to achieve optimal production. The good news is that no matter what crushed aggregate is being screened, it will benefit from high-performance screen media. FLEX-MAT's independentlyvibrating wires are extremely effective at dislodging stuck material, offsetting the challenges posed by traditional designs like woven wire.
MAJOR's wide range of wire and opening sizes equips operations with the best screening solution for their recycling application. The company said its ability to advise on a case-by-case basis helps producers find the customized screen media solution that makes them successful in any recycling application.