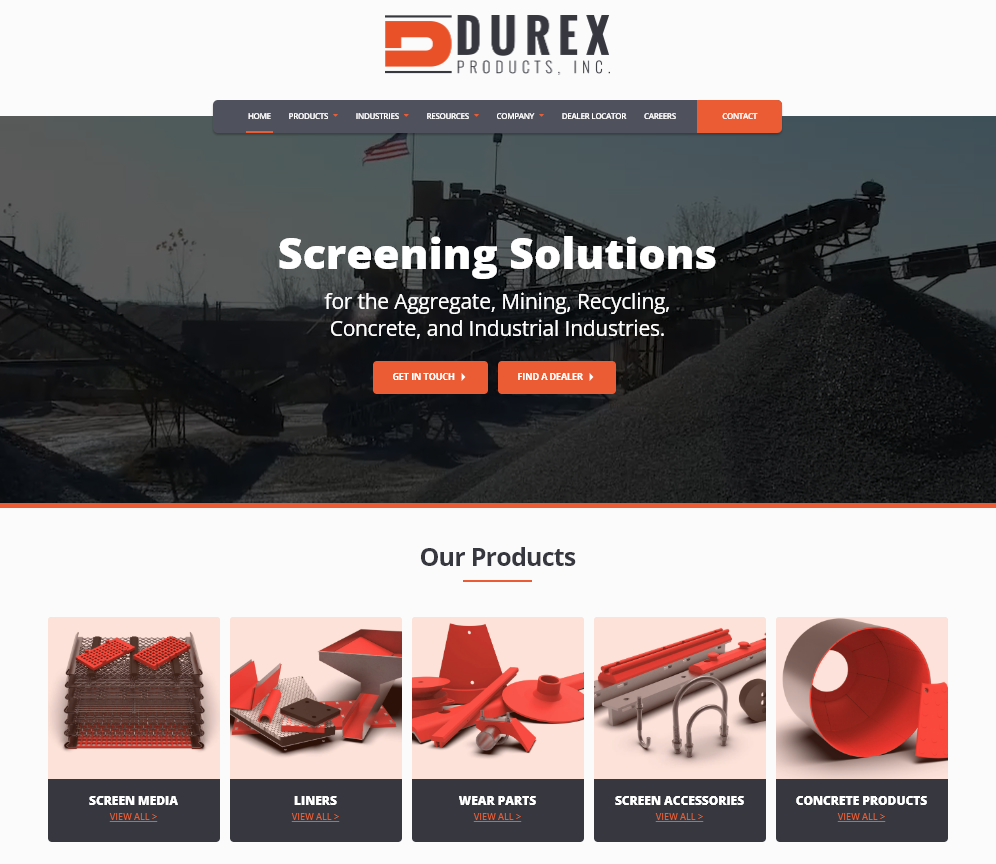 Durex Products Inc., based in Luck, Wis., announced the launch of its new website at www.durexproducts.com. Designed with a fresh, modern look; improved, more intuitive navigation; and enhanced functionality, the new site launched on Jan. 25.
Durex took significant time in creating its new website to think through not only how the company itself does business, but also what information its customers would seek, and why.
On the new website, Durex has categorized its products by both type and industry, allowing visitors to search in multiple ways to best find their desired solution. A comprehensive overview from the home page leads to detailed information for each product. Through the use of 3D rendering imagery, the company has created clear, precise visual representations of its products.
"We're proud of our new website, and we do see it as symbolic of the advances we've made over the years — especially in the past five years since we started updating our branding," noted Durex President Chad Hackett. "We believe the new website will help customers better understand the full depth of our product offerings, in addition to the quality screen media that they are most familiar with."
The company has added many new features and dynamic content to the site.
• Updated and more complete product section with improved navigation:
Screen media.
Liners.
Wear parts.
Screen Accessories.
Concrete products.
• Ability to search by industry.
Aggregate.
Mining.
Recycling.
Concrete.
Industrial.
• Customer stories, news, events.
• Improved dealer locator with map.
• New literature.
To contact Durex Products, call 715-472-2111 or email [email protected]