For Michels, Supporting The Salvation Army's Red Kettle Campaign Bucket Brigade Is A Holiday Tradition.
By Therese Dunphy
What began with a couple of employees participating in the Salvation Army of Fond du Lac's Red Kettle Campaign Bucket Brigade a handful of years ago has grown into a holiday tradition for Brownsville, Wis.-based Michels.
The family-owned and operated business began in 1959 in the founder's hometown, where it is still based. That small town atmosphere created a deep connection between the company and the town of fewer than 600 residents. While the company has grown into a multinational business with more than 100 aggregate operations, it has retained the community connection and fostered it within each area it is located.
"We've been involved for many years with the Salvation Army," said Ashley Muche, Michels meetings and event specialist. "It started with simply ringing bells for the Salvation Army during the holiday season, but it quickly kind of snowballed into something much more because there was such a need, and it was so closely related with the Michels family."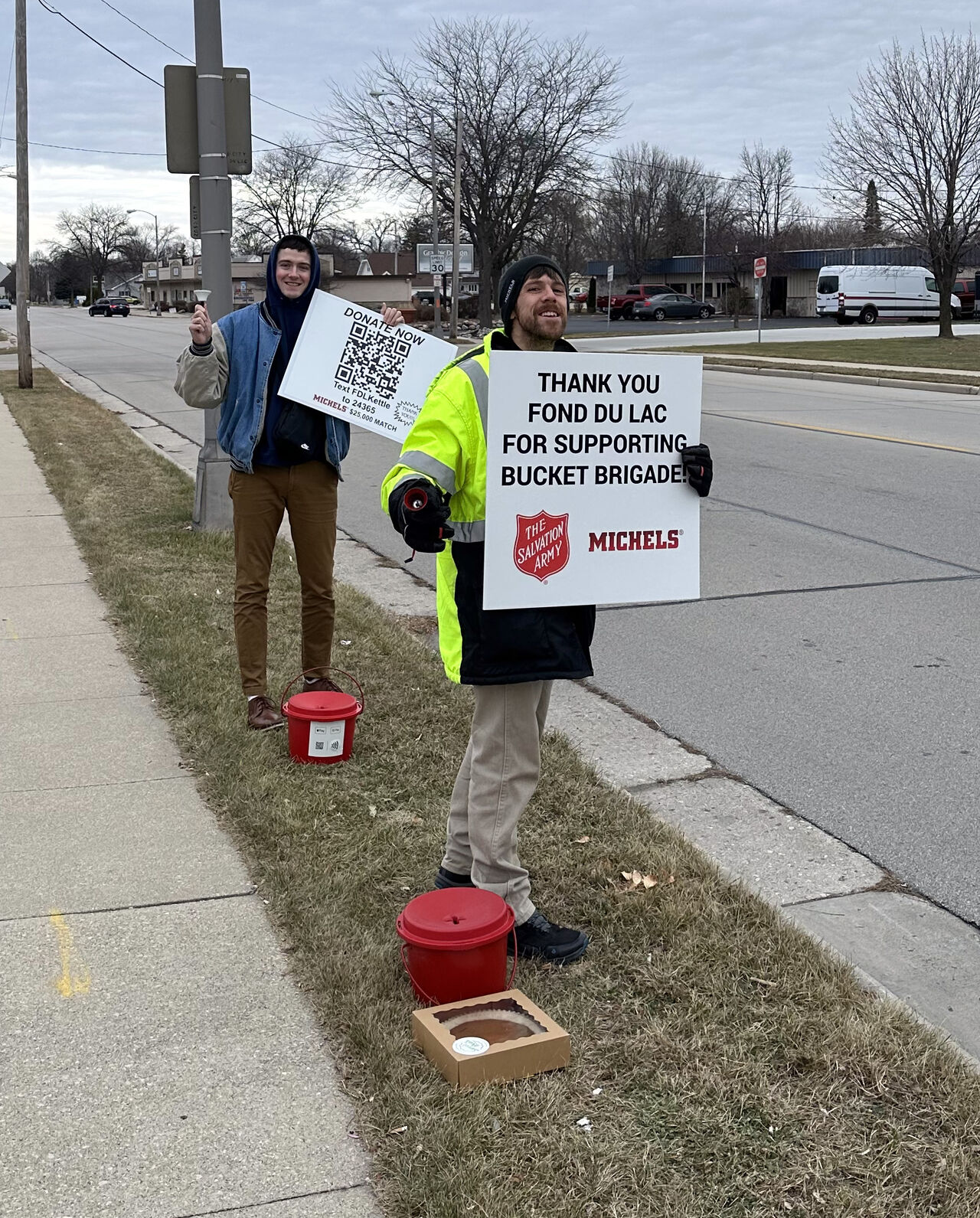 Expanding Its Volunteer Base
Over the years the company has been involved with the Bucket Brigade, it has seen its number of volunteers expand from two bell ringers to a team of 15 to 20.
"They look forward to it every single year. It kind of kicks off their holiday season personally, as well," Muche said. "We rely on those volunteers to do it time and again, and they love it. We've built a close-knit relationship between those volunteers and the folks at the Salvation Army."
The company has also pledged to match donations made during the Bucket Brigade, with its donations increasing over time. In 2022, Michels pledged to match up to $25,000 in donations, and even extended the donation period to allow the organization to reach the match.
"The amount of people within the area who do need assistance and come to the Salvation Army year after year is increasing steadily," Muche said, noting that in a year troubled by inflation, economic instability, and other challenging circumstances, Michels recognizes that many people are struggling and hopes to make the holiday season a little brighter for those in need.
"Supporting an organization that provides tangible, meaningful help to people in the community many of us call home is important to my family and me," said Kevin Michels, vice president. "As important as it is for us to improve lives through the work we do, we believe it is equally important for our actions and values to leave a positive mark on the places where we live and work."
Fostering Pride in the Company
While the Red Kettle Campaign creates a strong tie between the company and the community, it also builds goodwill between the company and its employees. 
"I volunteer my time in many ways outside of work but working for an organization that supports volunteering and has such a strong need to assist the community is one of the main reasons why I love working for Michel," Muche said. "It means a lot to me to volunteer my time outside of work but having a company that supports me volunteering is very important. It shows how supportive they are within the community, but also with their employees."
"The Salvation Army directly connects individual citizens by providing meals, providing supplies, providing services, and providing a warming shelter (which is what Salvation Army calls its homeless shelter)," Jill Badzinski, Michels communications manager, explained. "You can tell you're making a difference in the lives of individuals and families. To do that with the support of your company and to know they are living up to their core values of caring about people and caring about the community; it's a really nice feeling."
Therese Dunphy has covered the aggregates industry for nearly 30 years, while also serving multiple roles as a public official. As the owner of Stone Age Communications, she provides communications consulting services to help aggregate producers build stronger relationships within the communities they serve. She can be reached at [email protected]