It's the start of a new year, and I guarantee this is going to be a good one.
Last month I recapped our 2022 developments, including Rock Products' partnership with Burgex Inc. – the Utah-based consulting and data-analysis company – that resulted in an entirely reimagined version of Rock Products' Aggregates Atlas; the launch of Cement Products magazine and the 2023 International Cement Seminar & Exhibition; and the formation of Women in Aggregates, a group dedicated to supporting women working in the aggregates industry.
We kick off 2023 with two more announcements, further expanding our industry coverage and outreach.
First is the launch of The Pulse and the AVP Pulse Index, a new collaboration with mergers and acquisition advisors, and valuation services firm Allen-Villere Partners. The Pulse – a Construction Materials Economic Report – will appear quarterly in Rock Products, while the AVP Pulse Index – a single-glance chart illustrating the health of the industry in one simple trend line – will appear monthly.
Both of these new information products will help aggregates producers, dealers and manufacturers better understand what is happening in today's volatile market and are designed to be another ongoing tool to for managers to use when making important financial decisions.
Second is the launch of a new series of features on pricing from Barry Hudson, the co-founder of Price Bee, www.price-bee.com. The articles will focus on powerful tools aggregates producers can use to streamline the sales process and increase revenues. The first article focuses on how Arcosa Aggregates used in-depth pricing analytics to increase profits.
We're not done there. We will be announcing the launch of additional industry information products, one in collaboration with our sister publication Concrete Products.
As we hurtle headlong toward ConExpo-Con/Agg in Las Vegas in March, Rock Products is also following a number of developments regarding equipment innovations that will impact the aggregates industry for years to come.
You will read about them in these pages first.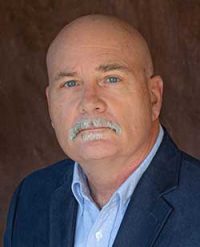 Mark S. Kuhar, editor
[email protected]
(330) 722‐4081
Twitter: @editormarkkuhar