Rice Lake Weighing Systems has released the 682 Plus Synergy Plus digital weight indicator. An advanced system with the simplicity of a basic weight indicator, the 682 Plus is constructed with stainless steel and has an IP69-rated enclosure to stand up to high-pressure, high-temperature washdowns.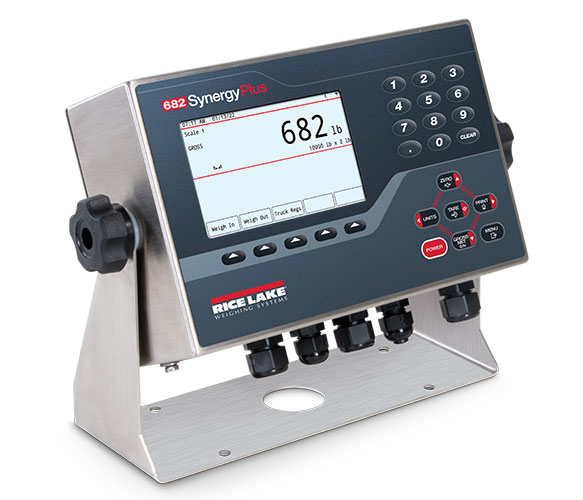 The 682 comes standard with advanced communications to external devices and networks that are available through RS-232, RS-485 and USB serial ports, Ethernet, fieldbus, Wi-Fi and Bluetooth.
This digital weight indicator has a built-in web server for easy remote monitoring and control from any device on the same network. Eight setpoints and four digital I/O allows the 682 to control basic batching and filling operations. For vehicle scale applications, the 682 indicator includes truck in/out mode. Transactions are stored and operators can print receipts at any time.
Rice Lake Weighing Systems is family-owned and has been manufacturing and distributing weight-related products since 1946.
Rice Lake Weighing Systems, www.ricelake.com/682