Caldwell Stone Co.'s Danville Quarry Garners Recognition For Going The Extra Mile After Tornadoes Strike Its State.
By Therese Dunphy
Small producers can have a big impact in the communities they serve. In September, Caldwell Stone Co.'s Danville Quarry was recognized as the highest scoring Gold award winner in the National Stone, Sand & Gravel Association's (NSSGA) Community Relations Excellence Awards. As a result, the third-generation family business received the Platinum award.
"I think we're a pretty good neighbor in the community," said Clay Albright, vice president of Caldwell Stone Co. "My dad always says, 'It's just a good community thing to do.' It's the community we depend on for our livelihood, so we want to give back in time, money and work."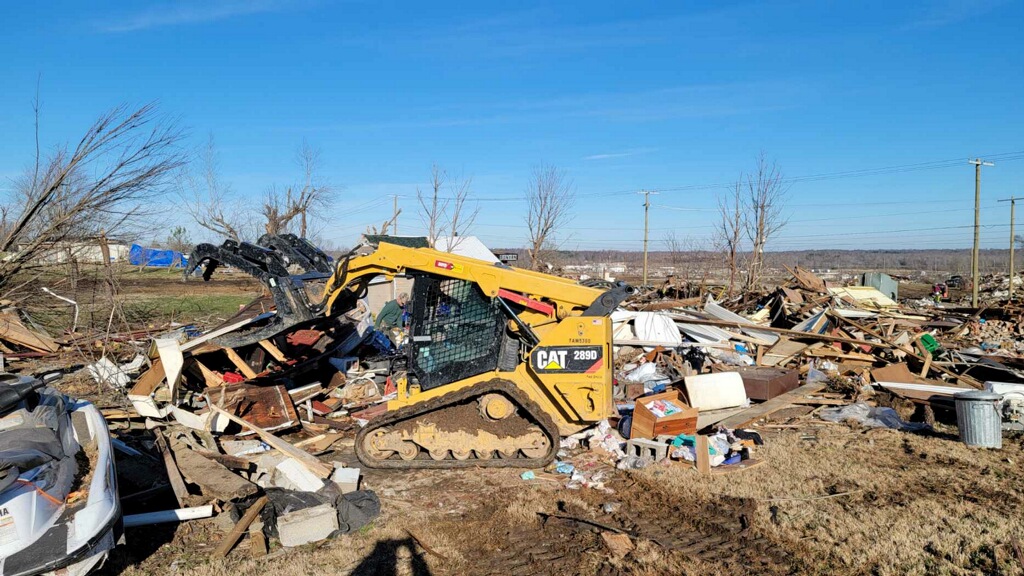 Create Community-Based Efforts
According to Albright, the quarry spearheads a number of community relations initiatives. It hosts school tours, as well as college visits, with members of the University of Kentucky bringing its mining students to tour the operation. When the cost of busing made field trips to the site cost prohibitive, the operation has even offered to cover that cost to ensure students have the opportunity to see the Danville Quarry. "I think it's important that they see that we're here and that we're good for the community and the environment," Albright explained.
In addition, it works with Habitat for Humanity, makes material donations to local organizations, and contributes financial donations to schools, sports programs, and nonprofits.
Lend Expertise When Needed
Following ice storms, Albright said the operation has dispatched wheel loader operators to help clear local streets. Last December, however, it took the practice of lending expert assistance to a new level following tornadoes that devastated parts of western Kentucky.
Albright talked with Nick Rodgers of the Kentucky Crushed Stone Association and a representative from another Kentucky aggregate operator in the storm's aftermath. The challenge, he said, was trying to determine how best to help. While the operation could have written a check, Albright said, "I felt like we could do a lot of good by sending people down there."
The Danville team borrowed a friend's camper, solicited volunteers from among its staff, and took a team led by his father, John, to Dawson Springs, Ky., where approximately 80% of the homes were either damaged or destroyed. They took generators and chainsaws, along with one of their own skid steers and two rental units with grapple hooks to move trees and other debris.
"We spent four or five days with about half of our employees down there," Albright said. "We left just enough back to load trucks for customers."
Once in Dawson Springs, the crew worked with a church that served as a command center for volunteers. People who suffered damage to their home or property could go to the church, submit a request for help with the address, name, contact information, and a description of the work that needed to be done. Volunteers would pick up a work order, complete it, and return for another assignment. "We just worked all day long, sunup to sundown," he said. "But we did a lot more good doing that than just writing a check."
Albright credited his team, noting that it would not have been possible without their buy-in. "I think our guys enjoy feeling like they did something that needed to be done," he said. "We did it because, without a doubt, if we had a tornado that devastated Danville, we know that people from western Kentucky, eastern Kentucky, or wherever, would be helping us."
Build Your Network
Build relationships, Albright advised, whether it comes to getting help with an operational issue or during a crisis. "I have a friend who told me one time that your network is your net worth," he said.
That philosophy has worked for him, throughout his personal and professional life, whether it's a blasting question, solving a site work issue, or figuring out how to help in a crisis. In fact, it was his high school football coach who led him to Dawson Springs and found a place for him to stay.
"I encourage people to expand their network and include as many people from as many different disciplines, jobs, and careers as possible," Albright said, "because those networks will pay off."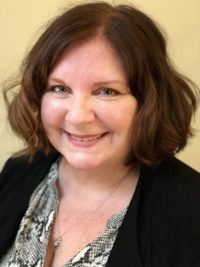 Therese Dunphy has covered the aggregates industry for nearly 30 years, while also serving multiple roles as a public official. As the owner of Stone Age Communications, she provides communications consulting services to help aggregate producers build stronger relationships within the communities they serve. She can be reached at [email protected]