By Chaz Vollmer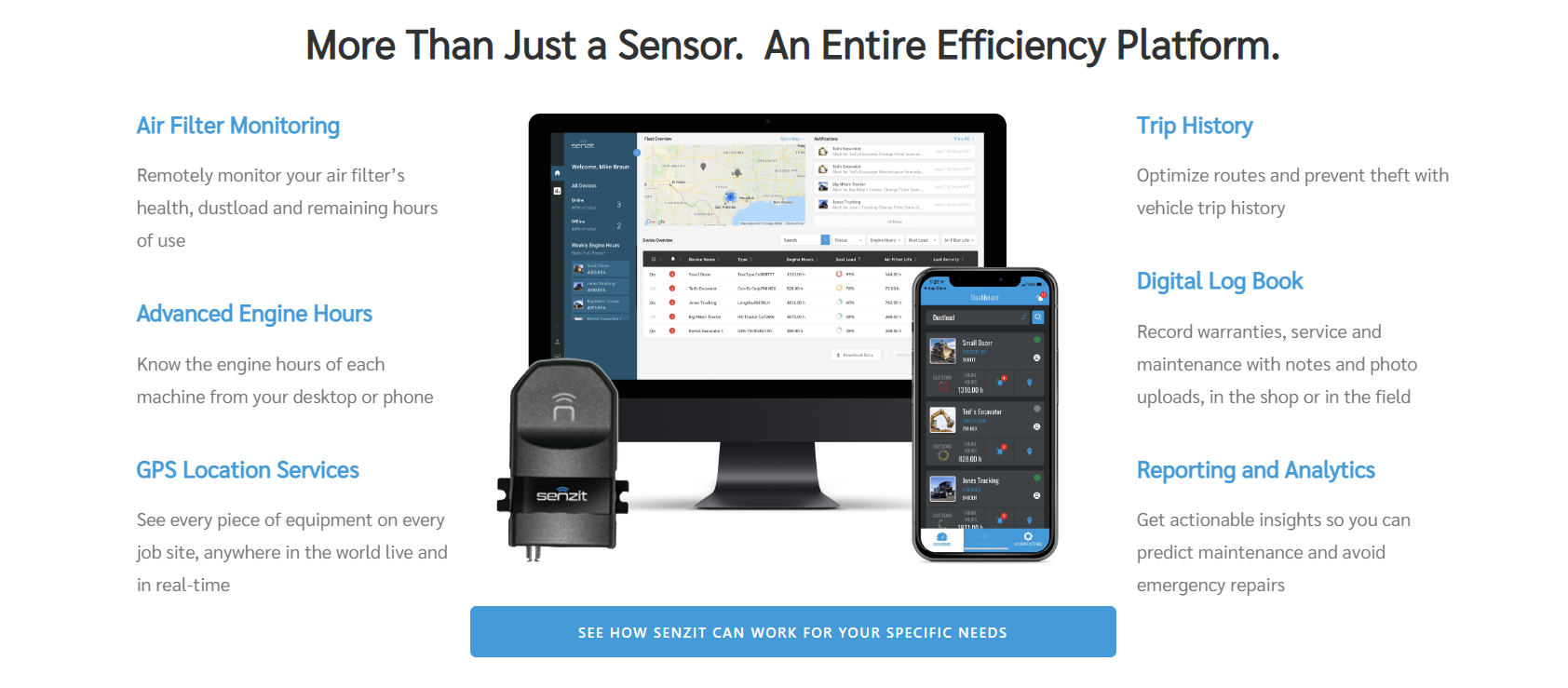 Out of all the industries using heavy-duty crushing and earthmoving equipment, the aggregates industry faces the many challenges that come with working with limestone, granite, traprock and sandstone. Moving thousands of tons of crushed stone per day ultimately creates clouds of dust particulates that impact crushers, screens, excavators and dozers.
These machines require healthy engines to run without downtime, and as it only takes less than an ounce of particulate to completely dust an engine – filters must be in top-notch condition as well. By letting filters run for prolonged periods without monitoring their health, you could face the potential of full engine replacement.
OE systems only alert operators after a problem exists, for example, when a car engine light pops up after there is already a problem with your personal vehicle. But a new wave of technology has brought forth a proactive approach for aggregate fleet managers with conditioned-based maintenance monitoring solutions (CMMS), which let you know what the status of various engine components before the there's an issue.
So, what exactly does monitoring your filtration and engine data do for you as an aggregate fleet manager or operator besides showing your filter health? Why should you care about this fleet management tool apart from the ones that are already provided by OEs?
The Importance of Monitoring Your Engine
Don't let a dusted engine dig your business into a hole. In the highly competitive business of aggregates, equipment reliability is essential for profit maximization and deadline completion. Worry less about dust and improve uptime with predictive maintenance tools to increase how much crushed stone your company moves per day. These CMMS tools allow you to spend more time on what matters most – moving rock and completing projects, not fixing problematic engines or old excavators.
Most aggregate operations report spending between 35% to 50% annually on equipment maintenance and repair. This number unfortunately exceeds expectations of most fleet managers and pretty much requires some sort of preventative maintenance strategy to be put in place. Finances are as important to a business as your heart is to your body – a business simply cannot run without it.
Predictive maintenance monitoring tools give you complete overview of your aggregate equipment with engine analytics and location services – something that is very valuable to invest in and can really solidify your equipment finances. For a better understanding of what you may be able to benefit from by using these external services, here are a few features that are found in many of the top CMMS solutions:
PREDICTIVE engine and filter monitoring – obtaining actionable insights so you can predict maintenance and avoid emergency repairs instead of by schedule is cost-effective and increases a business's return on investment.
Maintenance logging and reporting – many top solutions include the ability to log and report your maintenance for leadership, as well as communication with local maintenance businesses for easy-to-obtain services.
Geolocation – with the ability to monitor both active and historical fleet visibility straight from phone or computer applications, location servicing has never been easier. Geolocation is perfect for theft prevention and keeping your aggregate equipment on-site.
Driver workflows – aggregate operators can minimize guesswork and reduce that paper-and-pen data entry with guided workflows and optimized productivity.
The biggest issue at hand now is if your investment will negate the costs prevented from using these services. By utilizing your fleet with AI-powered technology, you can really find fleet management an easier task than ever before.
Is the Return on Investment Worth It?
What are you risking by staying with the old and reliable methods of aggregate equipment management, with either pen-and-paper data entry or the new-old plastic filter monitoring devices?
Well, aggregates are the most mined materials in the world. As such, productivity is important for business success. Improving operating efficiency and reducing downtime of your most-used equipment requires something new and innovative – and in this industry, it's a condition-based maintenance monitoring service. Relying on OEs usually benefits you in the long run, but when it comes to being proactive, you may need to find external partners for that extra boost.
Digitalizing maintenance scheduling and predicting downtime is one way to give you that extra kick. As stated by Pall Corp., "maximizing equipment uptime and extending the life of capital equipment is paramount to improving business performance." If equipment being active longer is essential for profit, it seems that moving towards predictive equipment telematics is the right move.
All in all, the risk of investment is financial. What you put in, you get out of it – and if you aren't monitoring your filters keenly, you may find yourself with severe engine problems that would cost more than an entire year's worth of a CMMS solution with one seemingly minor obstacle.
Predictive maintenance is the key to crushed stone equipment management. Finding your solution may be difficult, but there are plenty of options out there that would best suit your business and its goals. Just know that whoever you decide to work with, the return is almost always worth the investment.
Move material the right way – with AI-powered and condition-based technology.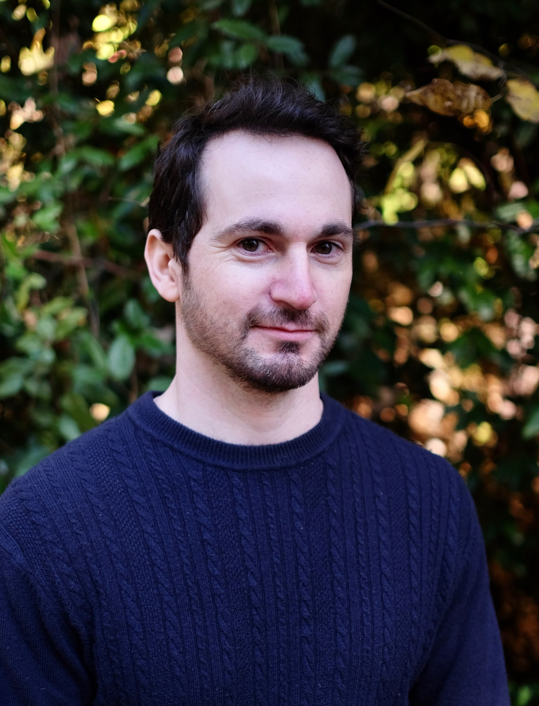 Chaz Vollmer is an expert in data-driven technologies with more than a decade experience in product management and digital application design. As product owner at Senzit, he leads the user experience program and predictive analytics innovation team focus on reducing heavy duty equipment downtime.