Wake Stone Corp. Supports Special Needs With A Big Donation For A Park In Knightdale.
By Therese Dunphy
Children with special needs will soon have a new playground space in Knightdale, N.C., thanks to a generous donation from Wake Stone Corp. Its $226,000 donation has doubled the investment the town was able to make for the new playground.
"We think it's something that will be really good for the community," said Sam Bratton, president and CEO of Wake Stone. The donation was made in honor of his father's 100th birthday, which was on Aug. 6. "We believe strongly in giving back to the communities in which our operations are located," he said, noting that it seemed appropriate to celebrate his father's legacy with a gift to the community where the company began.
"He had a strong belief in giving back to the communities in which we operate," Bratton added. "So, as a family, we all agreed to this donation." Wake Stone contributed $200,000, and then employees and Bratton family members also donated to the project, generating the funds the town needed and more.
Designing for All
According to Town Manager Bill Summers, ICMA-CM, Knightdale is in a period of rapid growth and has developed a strategic plan to identify and create amenities it would like to offer with one focus area being inclusiveness.
While the town of 20,000 has a very nice park with some accessible equipment, Summers said it may not be well suited for children with sensory or mobility issues. "We just felt like it was time to create a playground that is truly inclusive for able bodied and special needs children," he said. "We're being respectful and genuinely trying to reach all of our community."
During a lunch with Wake Stone officials, Summers mentioned the playground among the projects on the town's horizon. "At that point, we were beginning to have some anxiety because we had originally earmarked $175,000 for this playground," he said. "With the effects of the pandemic, inflation, and the state of our economy right now, we felt like we weren't going to deliver the level of facility we hoped to."
Shortly afterward, Summers received a call from Wake Stone saying it wanted to support the project. With a donation that doubled the budget for the park, the town now anticipates being able to complete a park that meets the needs of all members of the growing community.
"Wake Stone has always been a very faithful corporate citizen," Summers added, noting that Wake Stone has also contributed fire equipment and made donations of land for multiple parks.
While construction on the project was originally expected to take place over the summer, supply chain issues have pushed the timetable back. Summers said he anticipates the equipment being available near the end of the year.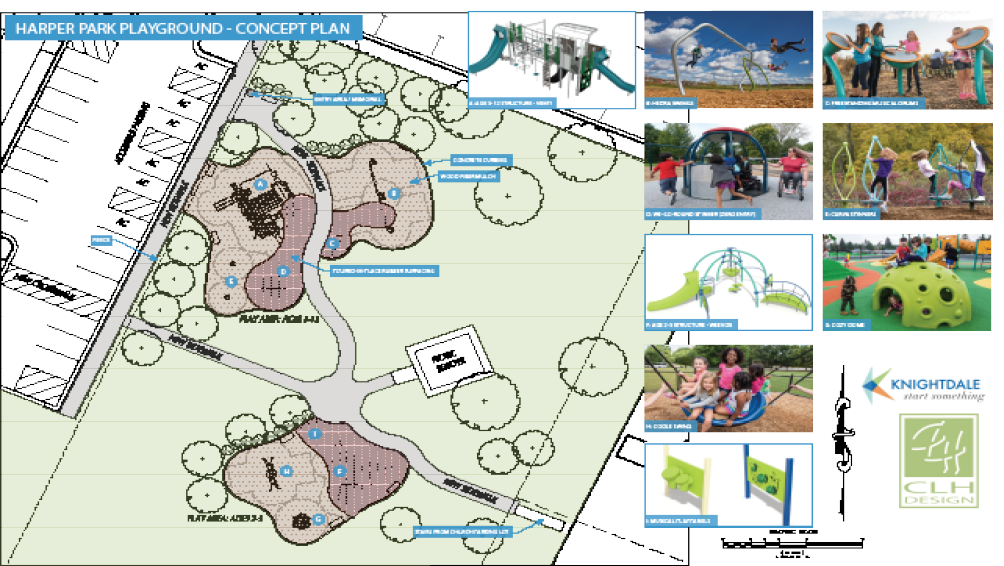 Sharing the Importance
While the donation is a significant one, it is part of a deeply rooted tradition of giving back to the community. "We started out as a pretty small company, but my father always thought of the first responders, including EMS, fire and rescue, and wanted to help them out," Bratton said. Over the years, the company's community support expanded to include other civic organizations and schools.
"Our philosophy is that we are prospering by the growth and development of all these communities and that the least we can do is give back to those communities and try to help them so they also benefit from us by not only providing the in-kind gifts of materials they need for construction, but also funding by being philanthropic," he explained.
As the youngest of seven siblings, Bratton represents the second generation in the family business, but there are already a handful of third-generation members being groomed to carry the business well into the future. "They have the same values being passed down to them," Bratton said. "And they are active participants in philanthropic endeavors. They have an understanding of what our values are, and they are like-minded."
Therese Dunphy has covered the aggregates industry for nearly 30 years, while also serving multiple roles as a public official. As the owner of Stone Age Communications, she provides communications consulting services to help aggregate producers build stronger relationships within the communities they serve. She can be reached at [email protected].