The enhanced, Elgin-manufactured Broom Badger is a compact, highly maneuverable street sweeper, the latest in the innovative lineup from Elgin Sweeper, a global manufacturer of street sweepers. Once again Elgin engineers incorporated updates based on extensive customer feedback.
"The Broom Badger is ideal for municipalities and contractors who need reliable, robust cleaning from a compact street sweeper," said Tim Letts, product manager, Elgin Sweeper. "At Elgin Sweeper, we pride ourselves on going above and beyond industry standards. The upgraded Broom Badger not only provides efficient and reliable cleaning, but also is backed by our established, extensive network of dealers for the life of the sweeper."
A number of new features boost the Broom Badger's productivity. The sweep path of the new Broom Badger has been increased to 120-in. including dual, 42-in. side brooms. Productivity is also greater due to the redesigned hydraulics system.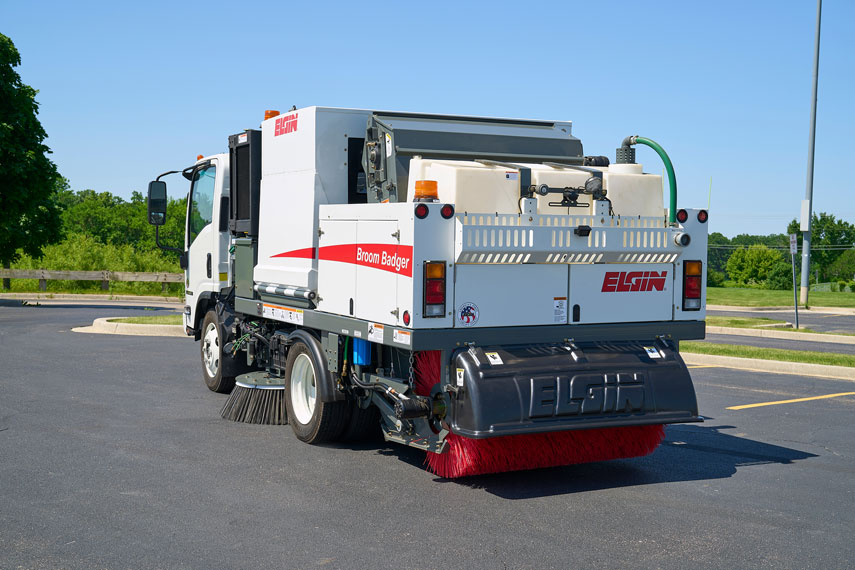 Beyond increased productivity, operator comfort is paramount. Upgraded operator controls are easy for new operators to learn and understand. Curved edges in the sweeper's elevator reduce noise. Plus, no CDL is required, which helps recruitment and operator schedules.
For easy servicing and upkeep, the elevator cover opens wider for clean out. Like all Elgin products, the Broom Badger is available with the LIFELINER hopper system which greatly improves the life, durability and functionality of the hopper. Advanced hydraulics also enable easier servicing while reducing waste.
Elgin's strong dealer network enables easier access to servicing and parts, which increases reliability and uptime. With more than 100 years in the sweeper industry, Elgin experts are able to customize sweepers to fit specific needs. Operator training then ensures maximum productivity on the job while the extensive dealer network is available to answer questions and provide service for the life of the sweeper.
"The Broom Badger offers the quality Elgin is known for," said Letts. "Our engineers' attention to detail shows in the final product, which is easy to operate, maneuverable and productive."
Elgin Sweeper, www.elginsweeper.com/products/mechanical/broom-badger