Rock Products to the rescue. A controversial study by a Michigan State University (MSU) research assistant – "Evaluation of Silicosis, Asthma and COPD Among Sand and Gravel and Stone Surface Mine Workers" – that suggests an increase in doctor visits for shortness of breath among long-term sand and gravel mine workers in the state compared to the rate for production workers in other industries – is fundamentally flawed, according to Rock Products safety contributor Joseph McGuire.
McGuire authored a targeted rebuttal – "Silicosis, Asthma, COPD and Michigan's Sand, Gravel and Stone Miners" – that refutes most of the findings in the original study. The rebuttal can be found on Rock Products' website.
The MSU study originally appeared in the Journal of Occupational and Environmental Medicine.
McGuire's research validates what Doug Needham, the executive director of the Michigan Aggregates Association, said in response to the study: "Miners who are working in active sand and gravel operations are not exposed to any air particulate that will cause any damage to them."
"Perhaps their findings would have been more meaningful had they taken time to learn about the construction aggregates industry and not tried to paint all types of mining with the same broad brush," McGuire stated.
Hailey TenHarmsel, a research assistant in the MSU College of Human Medicine, and the lead author of the study, said the researchers attended 156 training sessions by the Michigan Safety and Health Administration and made presentations there in 2019 and 2020.
"Had they taken time to learn that 'stone quarry sheds' and 'milling and bagging operations' in granite mines and 'silica flour' operations are very different from typical construction sand and gravel, and stone operations, they might have come away with different findings," McGuire stated.
In his rebuttal McGuire identifies nine specific areas where information in the study is wrong, misinterpreted or used incorrectly, all of which run contrary to the premise of the article – in the end, actually supporting the fact that working in sand and gravel, and stone mines in Michigan poses no unusual exposure to health issues.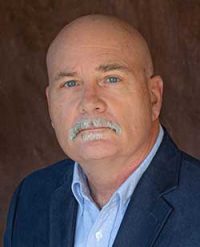 Mark S. Kuhar, editor
[email protected]
(330) 722‐4081
Twitter: @editormarkkuhar