When selecting screen media for optimal efficiency – given the specifics of the application – there are a number of factors you must consider, according to Polydeck.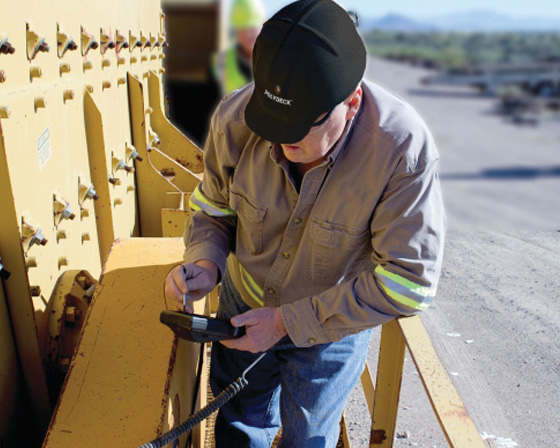 First, take stock of the entire screening circuit to help pinpoint the best media for the job, keeping in mind that precise data yields the best screen panel selection for maximum productivity.
• Is the material wet or dry?
• Is blinding or pegging an issue?
• How does weather or climate affect processing?
• How abrasive is the material?
Next, consider that the best applications for polyurethane and rubber screen media are significantly different. Polyurethane has higher abrasion and sliding resistance, and is more often used in wet applications. Rubber is typically favored in dry applications, and special compounds and design options offer excellent anti-plugging and blinding characteristics.
Both polyurethane and rubber are effective in reducing noise, and because the modular screen panels' deck surface is customized in one-foot increments, they provide greater control in meeting product specifications.
To help with the selection process, work with a screen media supplier that offers a variety of screen panel options, surface features, and fastening configurations. Rely on the company's expertise to specify the optimal panel types and opening sizes to meet the given gradations.
Once you determine the right screen media material, the media must be correctly matched to the parameters of the vibrating screen to ensure the circuit keeps pace with the crushing side. Review all potential product mixes to identify any potential gradation inconsistencies and plant bottlenecks, and make necessary adjustments upfront.
If costly maintenance downtime and loss of saleable product due to sand and fines buildup is a concern, anti-blinding panels are highly effective in mitigating the threat. When an operation runs all week without blinding – regardless of the rain or moisture content – it doesn't take long to get the payback from a new deck surface.
Similarly, to avoid bottlenecks in the screening circuit, you must correctly calculate the open area – the total number of "usable" openings on the screen as a percentage of open holes over the area of the entire screen panel surface.
Thinner bridges create greater open area and a more efficient process, although they can potentially decrease a screen panel's wear life. The open area of the screen deck can also be impacted by the panel support structure.
Polydeck, www.polydeck.com