Vibratory screeners are becoming more widely used across various industries because they allow for strict size-control and efficient separation in material sorting. General Kinematics DS and VS direct drive screens offer versatility and high-performance screening in a small, value engineered package.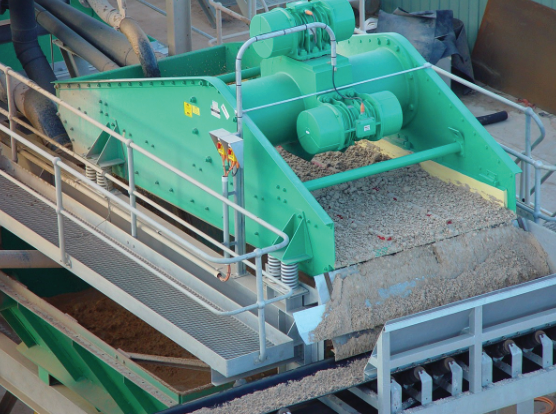 Screens are available in a single-motor design for elliptical motion or a dual-motor design for linear screening and can work with either a horizontal or incline set-up. Each vibration method ensures the particles passing along the screen, if small enough, will have the opportunity to fall through the screen mesh between the start and end of the deck. Each style comes in standard sizes, but can be customized with different deck systems, including wire mesh, steel, rod decks or polyurethane panels.
Screen capacity and longevity can depend on screen use, cleanliness, and the aggregate being screened. General Kinematics vibrating screens solve these concerns with a large variety of sizes, ensuring you find the perfect fit and capacity for your needs. General Kinematics screens are also equipped with simple construction and only essential moving parts, making them a cost-effective, low-maintenance solution.
• Heavy-duty, low maintenance design maximizes uptime performance.
• Available with most deck styles and systems.
• Available in quick ship standard sizes. Custom designs also available.
• Adjustable drive and unit angle to meet your process requirements.
General Kinematics, www.generalkinematics.com