The extraction and processing of construction aggregates is a complex business that requires extensive expertise at many levels, a reality that is lost on the average consumer watching a load of rock being discharged on a construction site.
To accomplish the production of the most basic and critical of all building products requires an infrastructure of personnel that lend their individual expertise to the process. That huge body of industry professionals relies on the network of America's airline industry to help them execute their company's business strategy.
Flying High. I am willing to bet the vast majority of our readership flies, mostly for business, but certainly after the lockdowns and isolation of the pandemic years, for leisure as well. Those of us in the industry who work for producers with a regional or national footprint, or work for an equipment manufacturer, products provider, materials supplier, or are simply professionals providing a service to our industry, all know air travel is essential.
For others whose business may be local, there is still the wanderlust that takes us on vacations to the mountains, beaches, overseas, or the myriad of amusement parks in Florida with children or grandchildren in tow.
Well, I am the quintessential road warrior. I am approaching 5,000,000 total program miles on my five primary airlines, and I can attest to the fact that air travel is very broken. I am writing this on a plane right now, approaching my 30th hour trying to get home to New Orleans from Boston, which is usually just a little more than a three-hour flight.
This trek resulted in an unscheduled overnight hotel stay at JFK Airport in New York, and a 5:00 a.m. start this morning. Like Gilligan's Island, it should have been a "three-hour tour" but turned into a shipwreck. And take my word for it: it isn't going to get any better anytime soon, and by all accounts it will take years, not months, for the airlines to return to normal.
What Happened? How did such a well-oiled machine as the U.S. airline industry get so broken? As has been reported in the popular business press, this summer was supposed to mark the rebirth of commercial aviation after two years of travel restrictions left the industry nearly in hibernation.
Instead, it is turning into one of the most chaotic travel seasons in decades. Flights are being canceled, and delays are becoming chronic, baggage is getting lost, and hours-long waits for check-in, luggage drop-off and security have exasperated travelers.
It's not just one thing going wrong. The system is under strain and breaking down at every link in the chain, and each of the problems at the airlines and airports exacerbates others. A dearth of baggage handlers and security agents keeps passengers from checking in, leading to flight delays. All this means that pilots and flight attendants work longer days, and there is less time for overnight maintenance and overtime. As a result, crew and equipment shortages build.
The airlines did start planning their full return to the skies almost as soon as they were largely grounded in early 2020. This year, carriers starved of revenue planned big capacity increases for the spring and summer, but some of the steps they took to shrink in 2020 have proved to be hard to reverse. They found they couldn't staff back up quickly enough, in an industry that requires both background checks and training for new workers, sometimes involving time spent in flight simulators.
In good times, a day in aviation unfolds like a minutely choreographed global ballet, ferrying passengers and their bags through airports, onto planes, into the sky and back down again. Usually, there's enough redundancy built into the system to limit the disruption from anything that goes wrong. The difficulty in hiring airport and airline staffers has meant that redundancy isn't there now.
So from one road warrior to the rest in our industry: expect delays and disruptions in air travel for years to come as the airline industry tries to repair itself.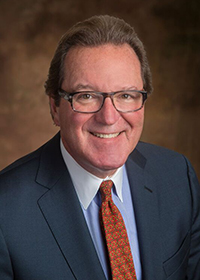 Pierre G. Villere serves as president and senior managing partner of Allen-Villere Partners, an investment banking firm with a national practice in the construction materials industry that specializes in mergers and acquisitions. He has a career spanning almost five decades, and volunteers his time to educate the industry as a regular columnist in publications and through presentations at numerous industry events. Contact Pierre via email at [email protected] Follow him on Twitter @allenvillere.